My ah ma (grandma) told me to bring her to Central when I am not working one day just so that she can use her EZ-link card. She kept thinking that it is not very nice to get the travel rebates from the government and not use it at all since she seldom travels out. My father would always fetch her whenever she has to go for her doctor's appointments or check-ups. Hence, she had accumulated about $30 in her card already.
I was called off today as there were extra staff. Hence, I took this opportunity to bring my Ah Ma out to Bedok Central just so she can tap and use her EZ-link. Haha. We went to Tim Ho Wan at Bedok Mall! Despite Tim Ho Wan being opened for a number of years in Singapore already, I have not tried it once yet. Knowing that my Ah Ma would only prefer Chinese cuisine, I brought her to Tim Ho Wan to try.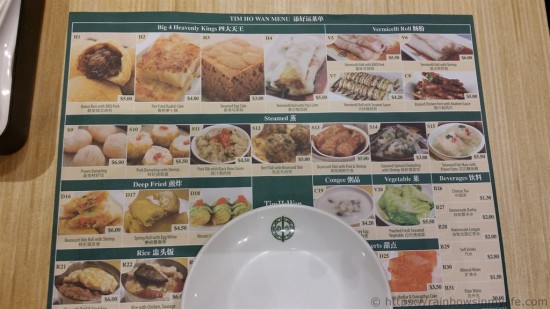 It was a weekday afternoon and though, there was no queue at all, the restaurant was quite packed. I was worried that my Ah Ma would have to walk all the way to the other end for seats. Thankfully, the waitress, Siew Wan (?), was very attentive even before we entered the restaurant. She noticed my grandma when we were still walking to the restaurant and she immediately changed the stool at a table near to the entrance to a chair. Thanks to her, my grandma did not have to walk all the way in for a table and only she had a chair where she can lean back comfortably.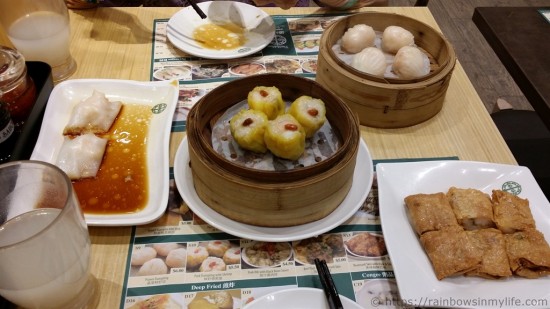 We ordered four dishes: siew mai, har gou, chee cheong fun stuffed with prawns and fried beancurd skin with prawns. I realised halfway through the meal that all dishes contain prawns. Haha. I love dim sum dishes with huge, succulent prawns as compared to mashed prawns mixed with fish paste or something. Tim Ho Wan does not disappoint in this sense. (I have not been to Hong Kong before for "authentic" dim sum though). My grandma also commented that the prawns taste succulent and nodded approvingly. Haha. Wish I had captured that moment. I think her favourite dish must be the chee cheong fun because she ate half the portion! She only tried a piece of the remaining dishes each and declared that she was too full for even dinner tonight already. Haha. I had to polish the rest of the food. Luckily, me being smart, only ordered a cup of barley to share between us. The barley was damn sweet sia. I would get diabetes if I drank that often =.=" With that, we concluded our lunch date and paid for the meal! 🙂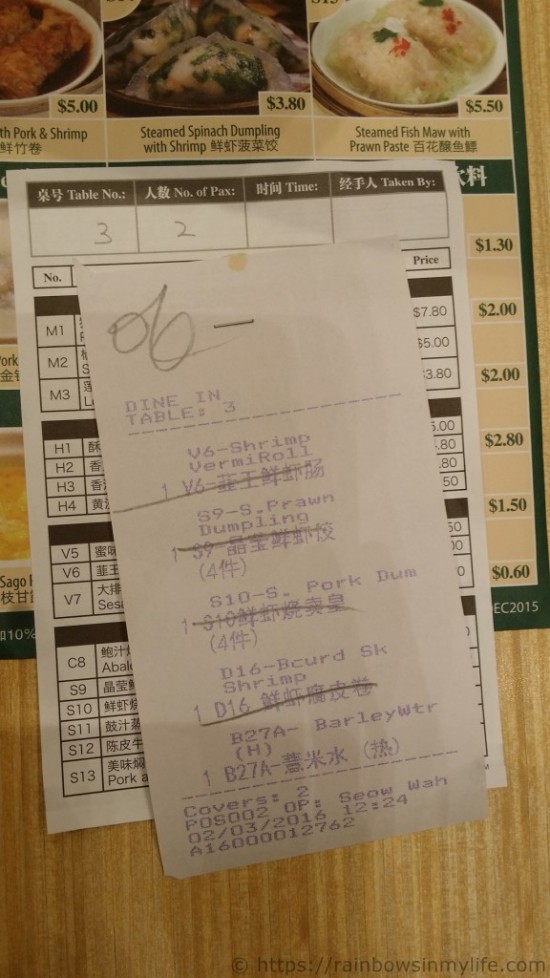 We then walked to NTUC as she wanted to buy sweets for herself. It was then I realised my grandma is scared of taking the elevator. Actually, looking at her trying to catch a step on the elevator made me realised that the elevator is actually moving very fast. How I wish that I could just lift her up and place her on the elevator or just simply stop the elevator for a few seconds for her. Sigh… She had to stare at the moving elevator, prep her legs and grab the elevator handle in order to finally take a step out and aim it on the moving elevator steps. At the end of the elevator, she had to quickly take a stride and step out of its continuously moving steps. She always have to stop and perhaps, calm herself at the end of the ride that those behind her would be blocked and get stuck. I would have to quickly pull her away while the rest of the crowd nimbly escapes to the other side of the elevator. Sorry Strangers! I only truly understand her fear for elevators later when she rather take the stairs down than the elevator again! Oops!
By this time, my grandma was already very tired. What I can walk and cover in about less than 3 minutes was about a 10 minute walk for her… She even wanted to cab home when she saw taxis queuing at the taxi stand. Haha. However, she persisted with some encouragement from me and after she thought about it herself. She wanted to prove my father wrong! (My father had said that she would not be able to take traveling to and fro central via bus. The walking would kill her!) I predict that she would complain of even sore leg muscles for the next few days. However, she beamed widely and laughed heartily when she said I could tell my father that she did it! Her laughter and the memory of today made everything worth it for me :')
#creatingmemorieswithmyahma 2 success!