I never expected my previous post on this topic to be generating views, especially near the Chinese New Year (CNY) period since it was mainly a blog post for my own records. However, as there had been some views on my previous post currently, I thought to quickly update my 2020 trip to Woodlands Terrace for CNY and include the opening hours of the various outlets (if I saw it displayed today) so that those who are interested to visit during this period can quickly do so before CNY exactly 2 weeks later!
Important Notes:
1) As both Sunshine and I had some "experience" shopping along Woodlands Terrace already, we became overconfident and totally forgotten to prepare both recyclable bags, as well as cooler bags. *face palm* In the end, we bought a cooler bag ($3.50) to hold our frozen items. Hence, do remember to bring along your bags for shopping!
2) We thought that some of the outlets would accept credit cards, but they do not. Fragrance, Fassler Gourmet, Boon Tong Kee, DJ Bakery etc all only accept cash or NETS only. Please remember to bring sufficient cash or your NETS card for your shopping!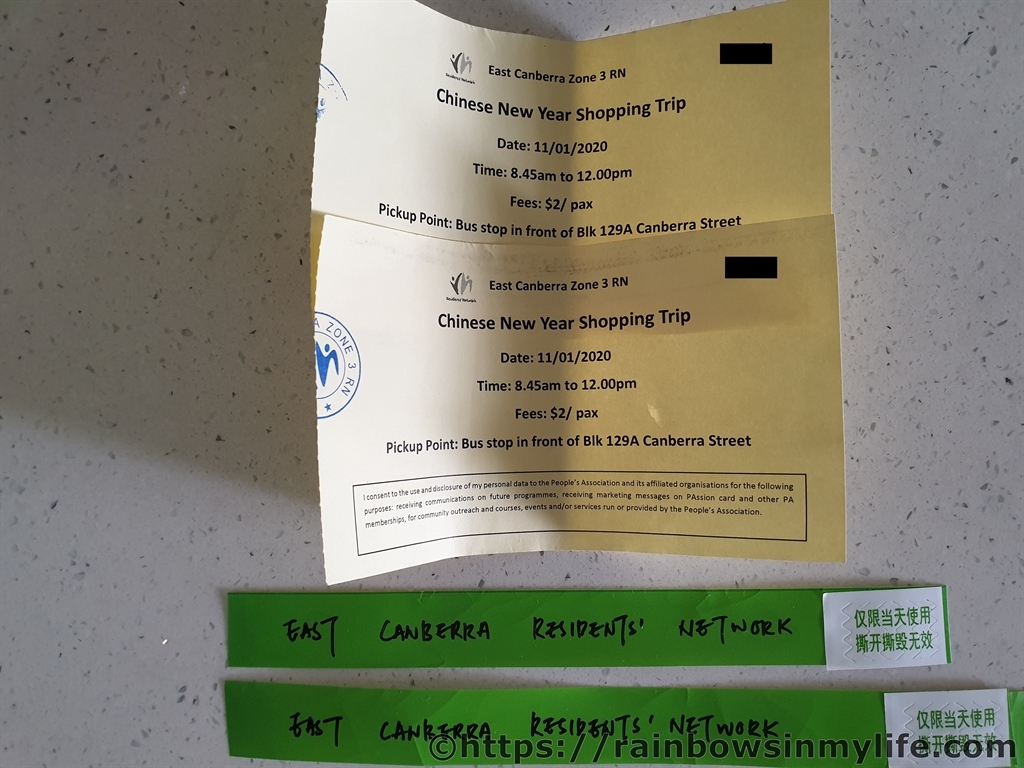 Our CNY Shopping Trip was organised by the East Canberra Zone 3 Residents' Network. *clap clap* Even before we saw the poster for this event, I had already told Sunshine that I wanted to go. Haha. He was reluctant given that I would be about 7.5 months pregnant then (ie. today). Thankfully, he relented eventually and we bought our tickets when we saw the poster for the event! Yay! As per our plan last year, we decided to only window shop as we first walked down the lane and mentally shortlisted the things we wanted to buy.
CS Tay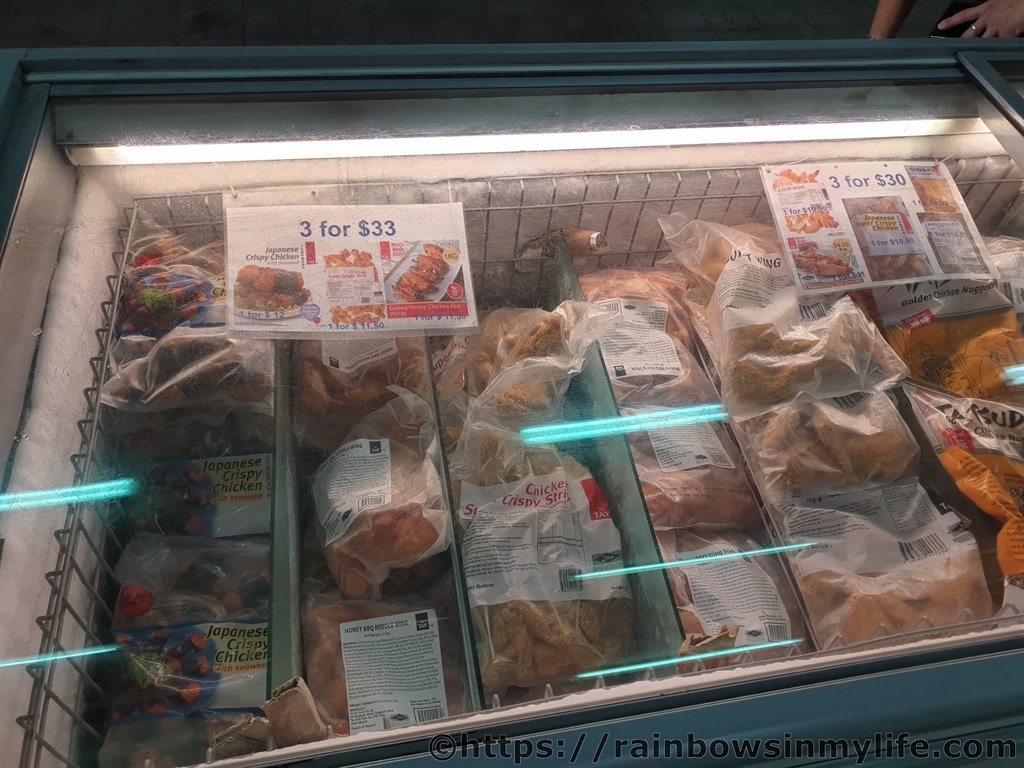 First up! CS Tay, the brand behind the ubiquitous seaweed chicken! As I had recently bought their tofu chicken and seaweed chicken for my 2019 year end gathering and had leftovers, we did not buy any of their chicken. I was also very tempted by their various offerings of hotdogs but we eventually bought cheese hotdog from Fragrance cos it was cheaper. Haha! We did buy their cheese balls as it was much cheaper than NTUC's offering of the same thing by another brand (I think).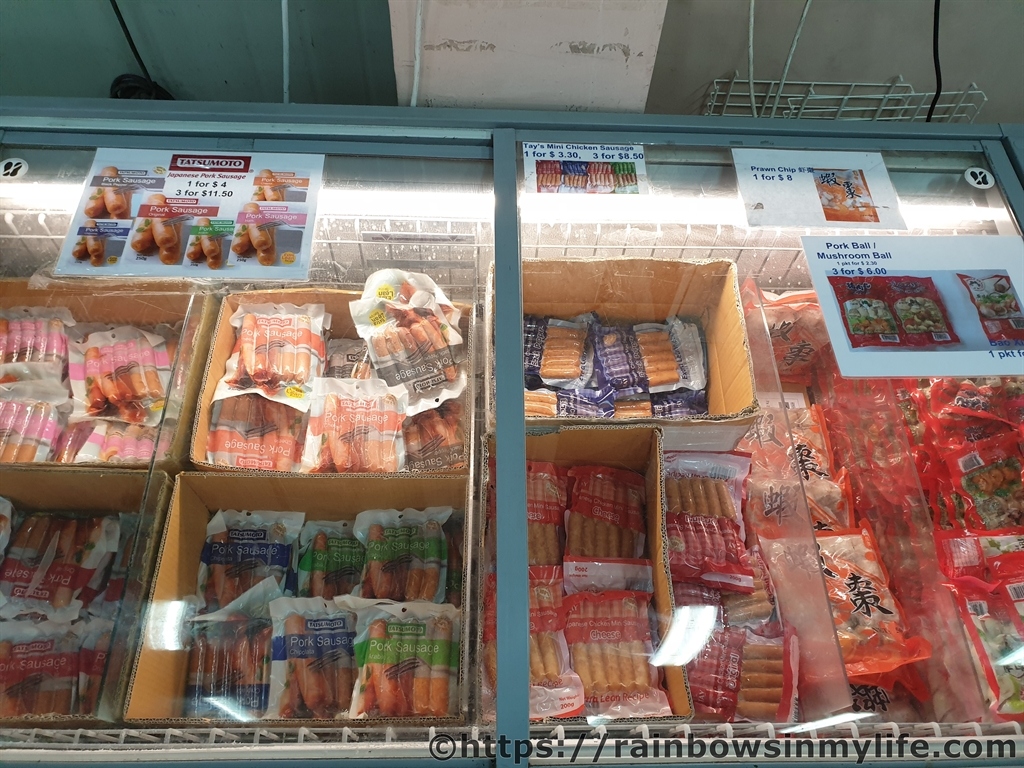 William Koo Seafood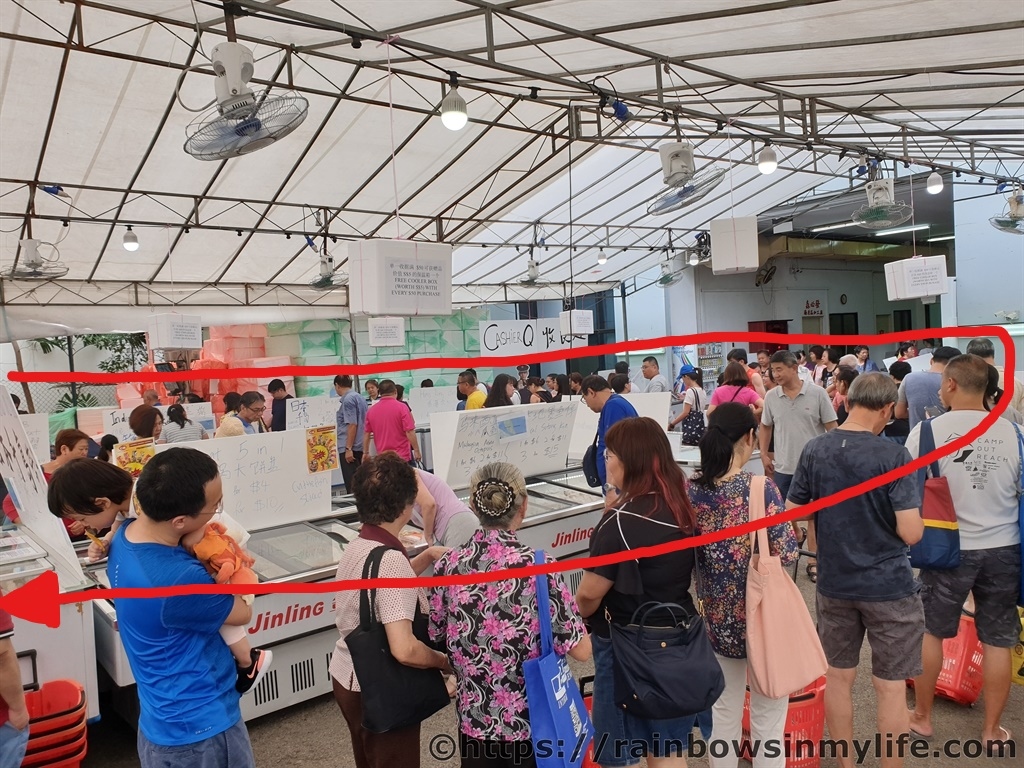 This outlet had one of the longest queue we saw today! As its name suggests, this outlet sells mainly frozen seafood (many at a cheap price too!) We were tempted by the frozen scallops ($20 for 1kg!!! Omg!) and the threadfin fillet ($2 each!). However, as the queue was really snaking at this outlet (no time!) and I was worried that we would not have sufficient space in our refrigerator to keep all our stuffs, we did not buy anything from this store. Our neighbour bought the frozen scallops, the threadfin and prawns though. Each $55 spend entitles you to a free cooler bag.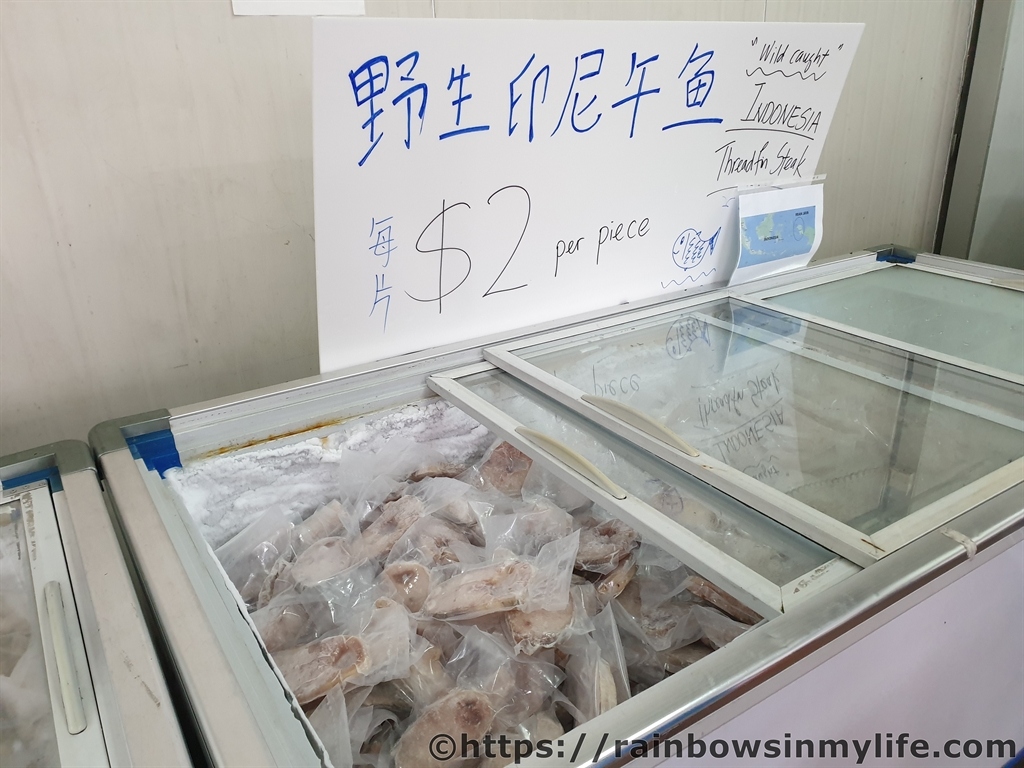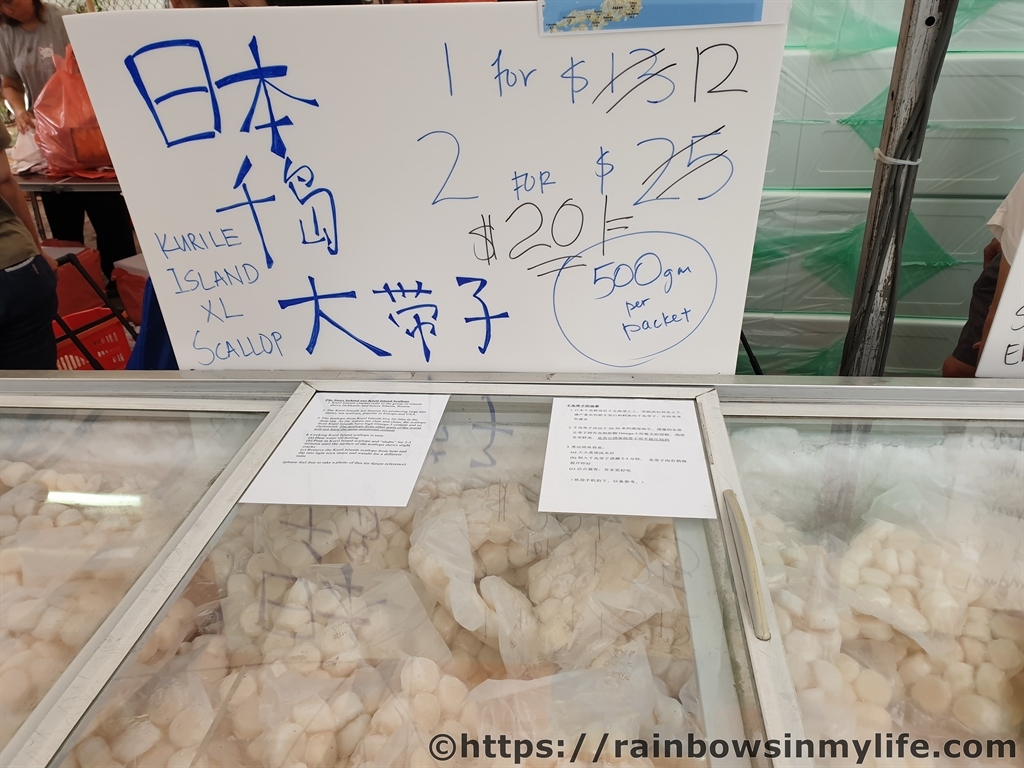 Fragrance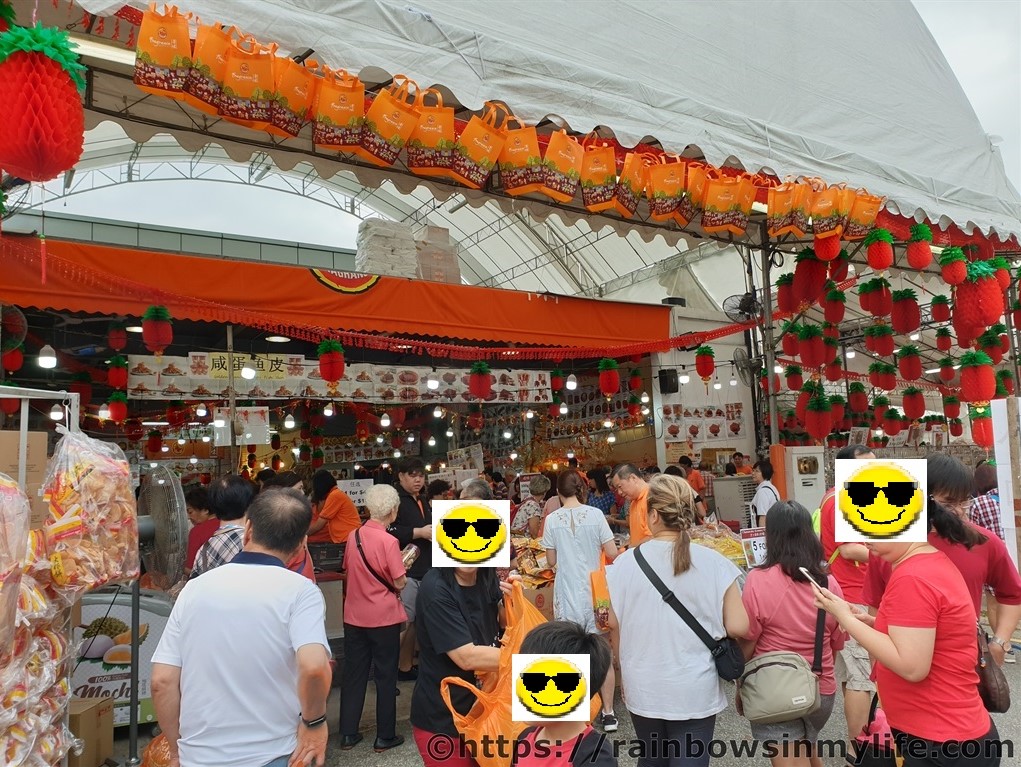 Similar to last year, Fragrance was the most crowded outlet of all as they sold a lot of things ranging from CNY goodies to bak kwa to frozen food to steamboat products to dried food etc. In addition to the frozen cheese hotdogs (I intend to use it in steamboat), we bought their frozen braised pork trotters. It was only when I was about to pay that I saw the auntie in front of me buying frozen kong ba (扣肉 some pork thing) for kong ba bao (扣肉包)! Plain steamed buns for the bao would be given for free if you buy their kong ba. Had I saw this earlier, I would have bought one packet to try as my grandma and my father both love this Hokkien dish! However, as we were running out of time and there was not much of a queue system for payment (one would just have to squeeze and queue behind anyone looking as though they were queuing for payment), I did not go back to search for this product. I tried their bak kwa and it was soft yet not too oily. They are selling their bak kwa at a cheaper price at this outlet as compared to their retail shops outside. Hence, if you like their bak kwa, you can consider buying some back!
Daisho
Daisho sells Japanese produce ranging from beer and jelly to soba and frozen seafood from Japan. They were also offering a 50% clearance sale for their Christmas-themed cookies. We left after having a quick look around.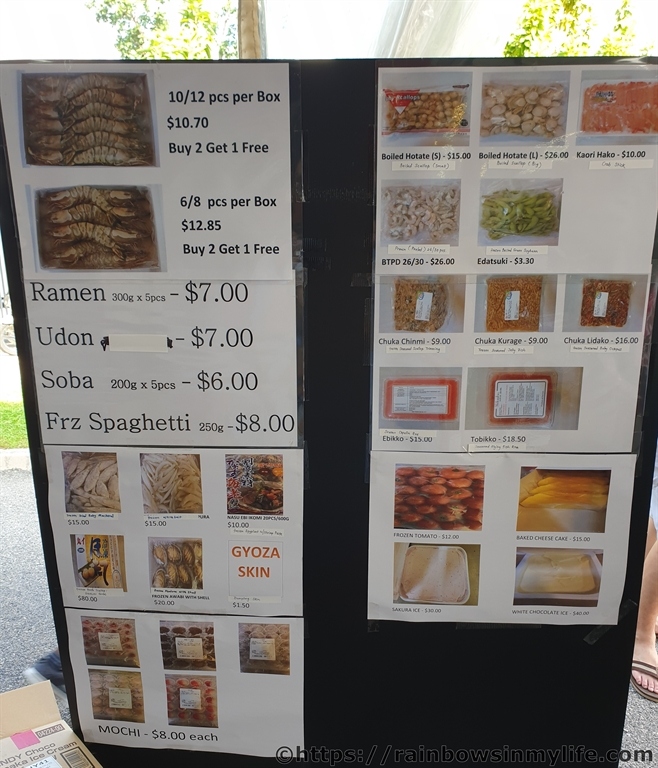 Boon Tong Kee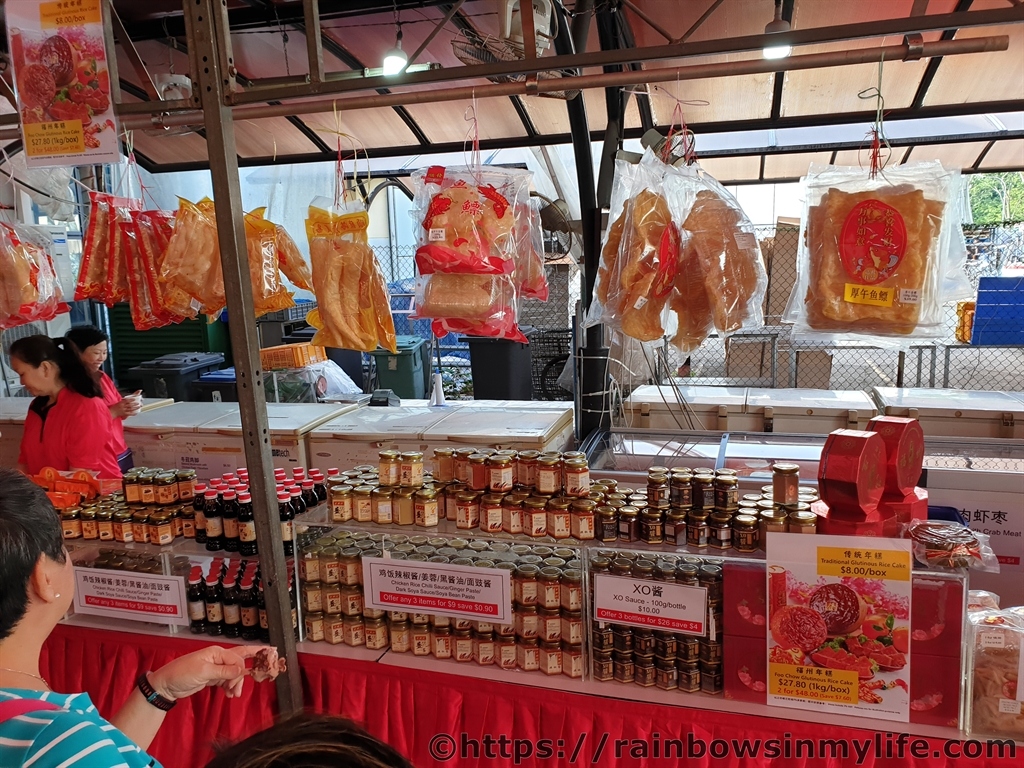 We did not buy any Boon Tong Kee products here. However, there was another retailer at this space, Ming Fa and we bought their specialty Fuzhou fishballs for our steamboat during CNY. Hopefully, it would be good! We also bought a cooler bag here for our frozen products. Sigh. If only I had remembered to bring a cooler bag -.- Alternatively, you could get their cooler bag for free if you spend $30 at their stall. Sunshine kept saying that Ming Fa's noodles taste not bad and he seemed quite happy with our purchase here (including the cooler bag! He kept nagging and saying that the cooler bag we bought was much better than one of the leaking cooler bags we used to have at home. Lol).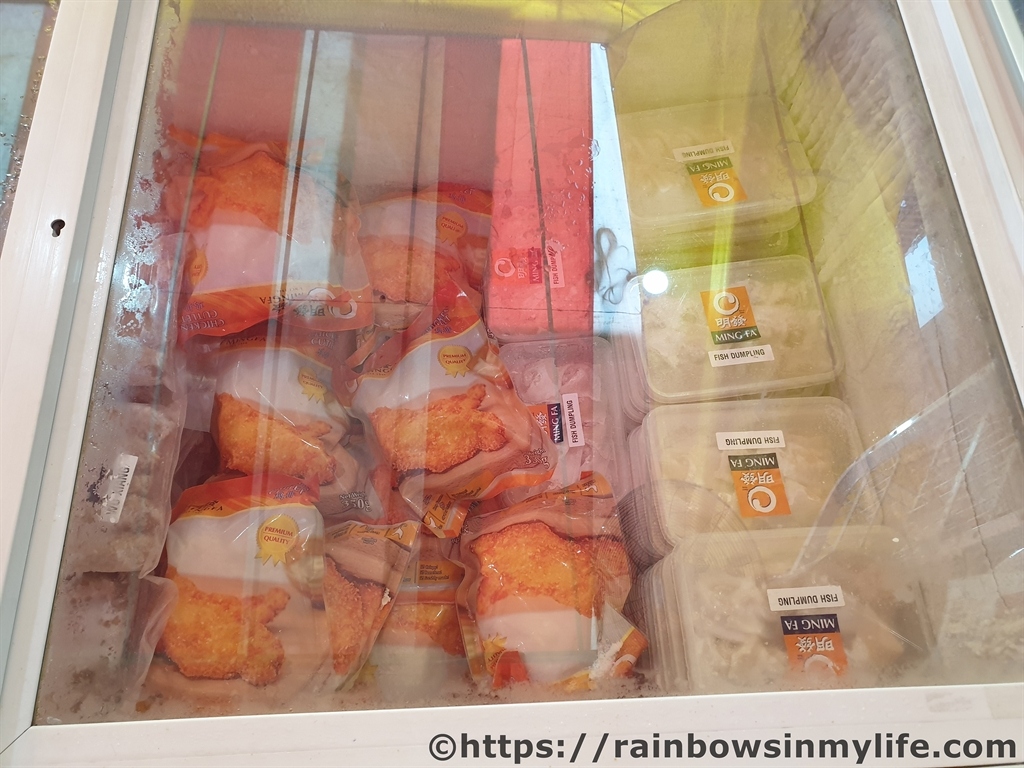 S Foods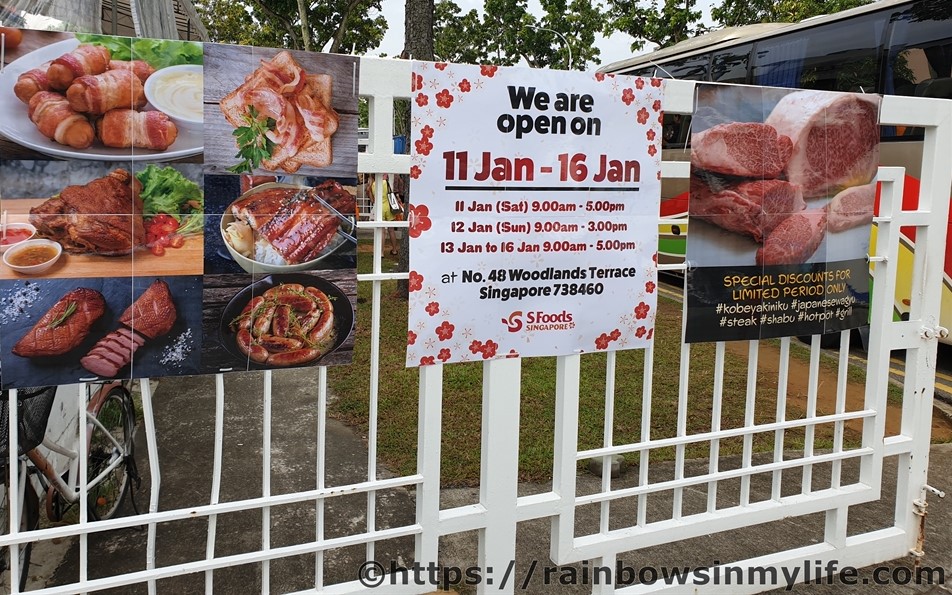 We have not heard of this company, S Food, before but they do offer quite a number of meats. I was salivating at their Crispy Pork Kunckle (Hot deli) but I refrained myself from buying it as Sunshine and I definitely could not finish this on our own. We did however try their Chicken Bacon stick as it looked so good! I would recommend to have it with rice though, to balance the saltiness of the bacon.
Fassler Gourmet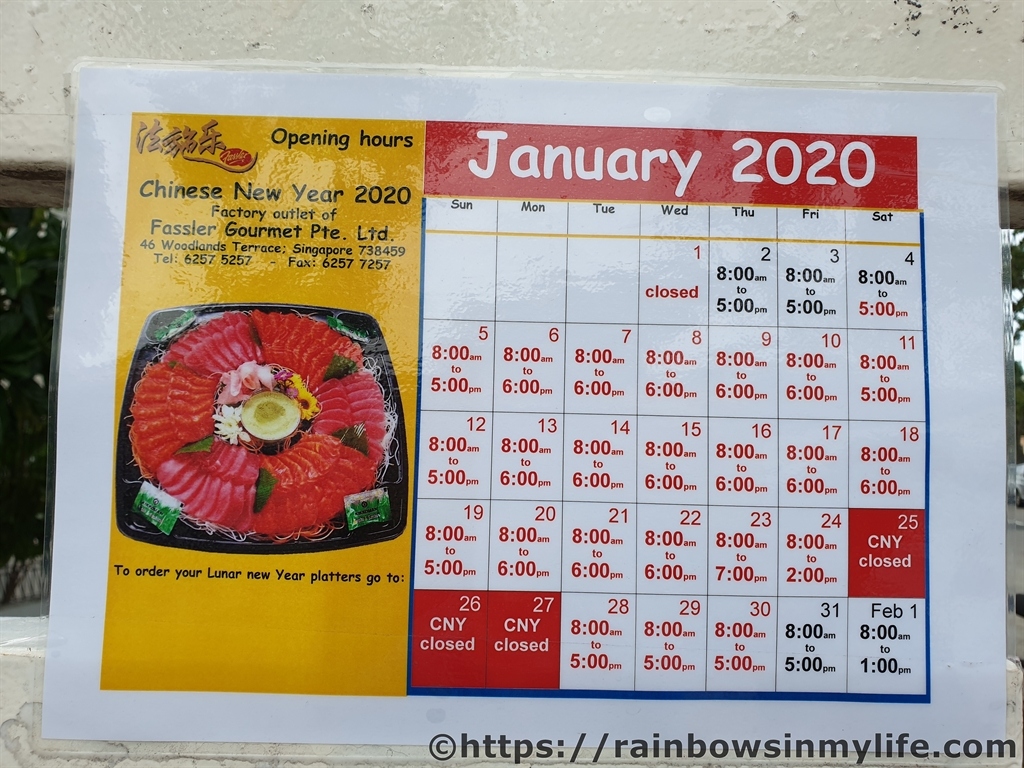 Fassler Gourmet offers a wide range of frozen seafood and other products. I was looking forward to their free couplets writing I missed last year. To my disappointment though, they no longer offer any fringe activities this year. I also could not find their frozen, marinated garlic butter mussels which I bought last year (I just stir-fried it and everyone said it tasted good!). However, I was still attracted to one of their sales item: their cream of mushroom soup and salmon chowder, both going at $3 each! Many others were interested in this as well such that they even "set up" an impromptu cashier just for their many customers buying these soups only. Sunshine likes the Black Cod and Scallops soup. However, when I asked the salesperson whether the black cod soup was on discount, he simply replied that there was no discount for this product, it was being sold at its original price and that I could get them in the cooler area by myself. When I went into their cooler though, there was no prices displayed for the soups, nor was there any other salesperson around. Hence, I only bought the soups on discount. There was a long snaking queue here for payment for their other products. Therefore, do factor in some time for queuing if you intend to buy their various seafood offerings.
Li Chuan Food Products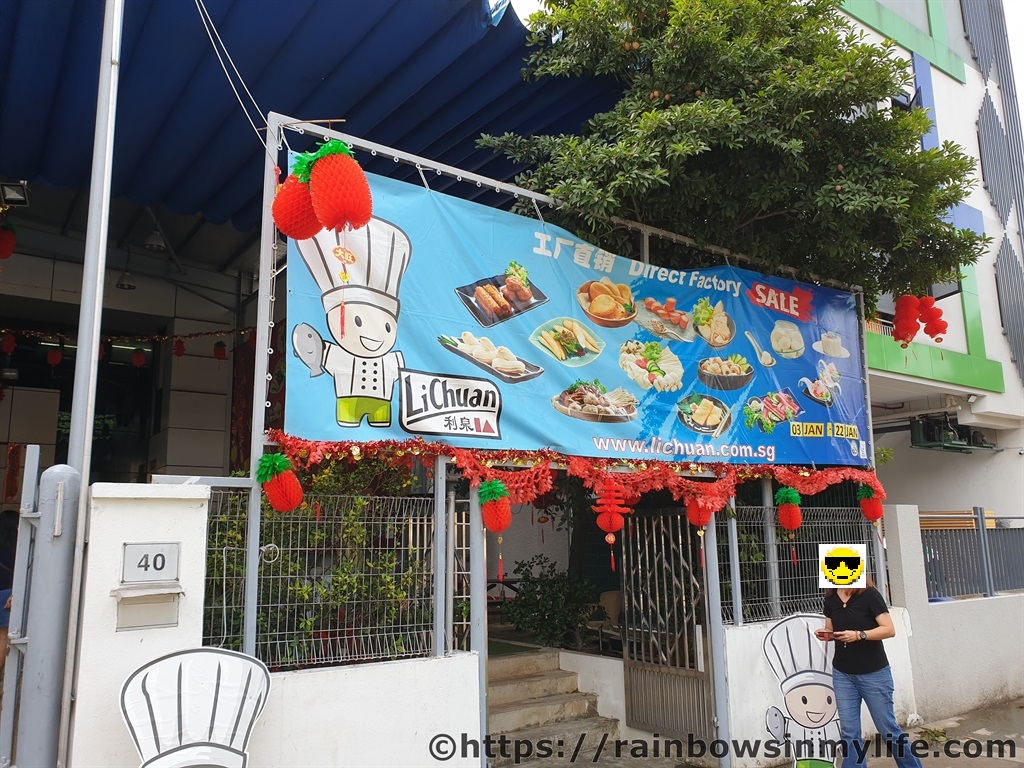 Li Chuan sells mainly finger food as well as frozen ingredients for steamboat at their outlet here. I was merely browsing at this outlet at first until I sampled one of their finger food: the prawn roll (虾仁卷). I like ngoh hiong (五香) and hei zou (虾枣) and while this is not the best I have ever tasted (my 姑姑 makes the best 五香虾枣), I thought this would still be very good to satisfy my cravings from time to time. The best part was that any five packets only cost $10 in total ie. each prawn roll only costs $0.20! Omg! The saleslady tried to get me to buy five packets on the spot, saying that they have limited stock, but I assumed it was just sales tactic and not wanting to buy frozen products so early, I rejected her, intending to come back and buy them at a later time. When I finally went back about an hour later, this prawn roll was already out of stock! Omg!!! *cries* I should have bought it on the spot and asked if I could just leave my stuffs with them first. Furthermore, I tried but failed to find this product on their website once I got home. Sigh.
Foodedge Gourmet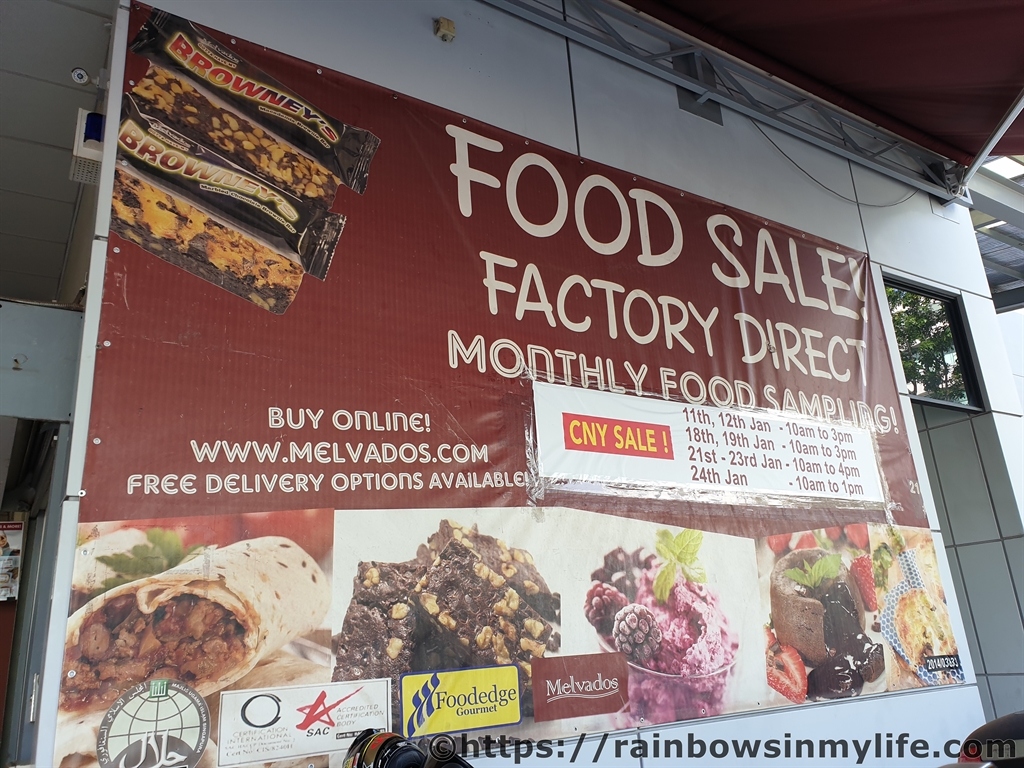 This outlet is selling its products under the brand name, Melvados, outside and has a few outlets at Eastpoint, Anchorpoint etc. This is the kiasu Singaporean's dream as you can sample a lot of their offerings ranging from brownies, cheesecakes, sauces, cooked food, cookies, as well as ice cream!
DJ Bakery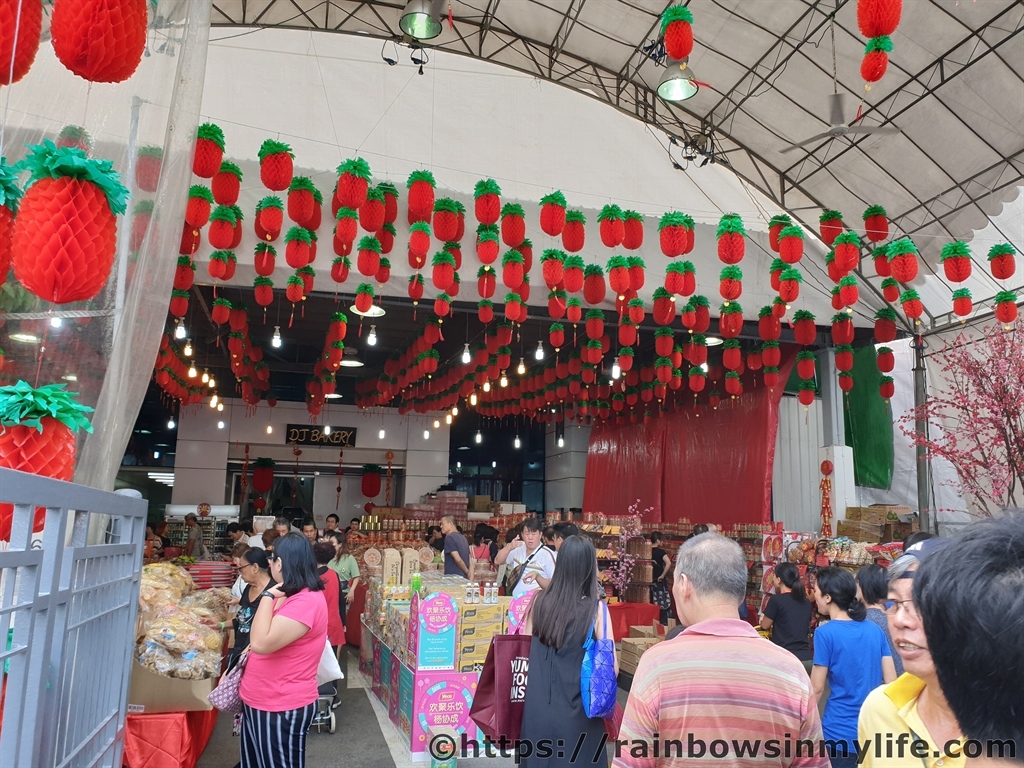 Both Sunshine and I had already knew what we each wanted to get at this outlet way before this event. Sunshine wanted his pandan love letters while I wanted my seaweed cracker. After trying both the "high grade seaweed" cracker, as well as the "Delicious, Fragrant Japanese Seaweed" cracker, I still chose the latter for its slightly saltier taste.
Old Chang Kee
Similar to last year, this place offered a respite for our tired legs. Unlike last year where we were both hungry by the time we reached this place, we were both quite full after our breakfast and the numerous food samplings we did at the earlier outlets. Haha. Hence, we bought a drink to quench our thirst while replenishing our energy in preparation for our buying on our way back.
Time passed very fast and soon we had to head back. There were truckload of buses waiting to pick up the many residents from the different constituencies.