I had too much annual leave and hence, I was "asked to" clear it. My first reaction was to go overseas! However knowing Sunshine, I only suggested going Malaysia for a 2D1N trip. Initially, I suggested going Malacca as I had been reading and hearing accounts of people enjoying themselves in Malacca. I had even prepared a short list of what to do, see and eat there! I was already researching about the hotels there and searching for deals on Groupon when Sunshine verbalised that he did not want to go Malacca. He felt that there was nothing much there and would rather go to Kuala Lumpur instead. (Er.. really? KL is more interesting than Malacca? Sunshine's mind works in a different way. =p) I was more than happy to agree to anything and anywhere Sunshine wants, as long as I get to travel, albeit a short trip! Haha.
We began to research about the hotels there and how to best go to KL: by coach or plane. Sunshine decided on Furama Bukit Bintang (for reasons I do not know, since it is a 600m walk away from Berjaya Times Square and when I asked him about it, he just shrugged and said he just randomly chose it. Lol). Later I realised, my brother actually coincidentally stayed in the same hotel when he went to KL last year! Sunshine suggested taking plane to KL as the travelling time would be much shorter (45 minutes flight compared to 6 hours of coach ride) and that the prices of plane tickets were comparable to coach tickets at that time. However, I was dilly-dallying and unsure about taking plane there as we still had to consider the travelling from KL airport to our hotel. By the time we finally got down to booking our tickets, plane ticket prices had risen so much that it was not economical to buy them anymore. Hence, we settled for travelling there by coach. We researched and compared prices on easybook.com and decided to go with WTS travel. This is because it is the only company picking passengers up near Tampines MRT station! With a meeting time of 7am on the day of departure and an estimated time of arrival on 7-8pm on the return day, Sunshine and I would really prefer a location nearer to our places than the usual pickup/drop-off places like Golden Mile Complex, Queensway, Orchard etc. Additionally, the prices are similar to other companies' too! After everything was booked, Sunshine decided that he can afford to spare an additional day and hence, we booked another day for our hotel stay and changed our return date (we spent an extra $35 for the coach tickets for our indecisiveness. Boo~). Oh well. The consolation is I get an additional day of travel! Haha.
On the first day, Sunshine and I reached Tampines MRT station at 6+am. I read somewhere that passengers were supposed to reach 30 minutes before the stated time but the coach would only leave at 8am and I was quite sian about it. What is that 1.5hrs of wait for? =.= Therefore, I was pleasantly surprised when the coach started moving at 7am sharp! Woo hoo~ The coach traveled west and for a moment, I thought we were going to enter Malaysia via the Tuas Checkpoint. Sunshine and I then realised that some passengers were boarding at Jurong's Big Box! Oh! What a waste! I could have woke up later if the only pick-up point was at Tampines. XD Once we entered Malaysia and when we were settled down, the travel agent confirmed our return details with us. Apparently, it was not communicated to her that Sunshine and I had already paid to change our return date. I was worried about this glitch since we bought the tickets over a third party website. Luckily, there was no problem after she double checked with her company. After this, it was an uneventful ride all the way to KL! Yay!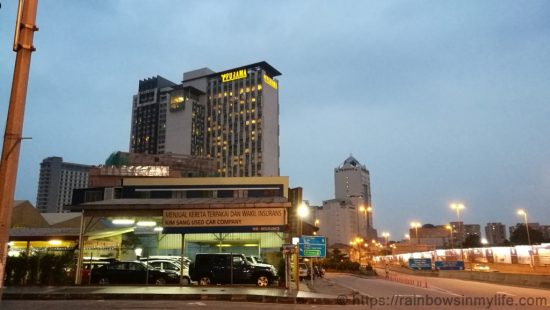 We reached our hotel about 15 minutes earlier than the estimated time of 2pm. After registering at the hotel reception, we checked into our beautiful room! Ta-da!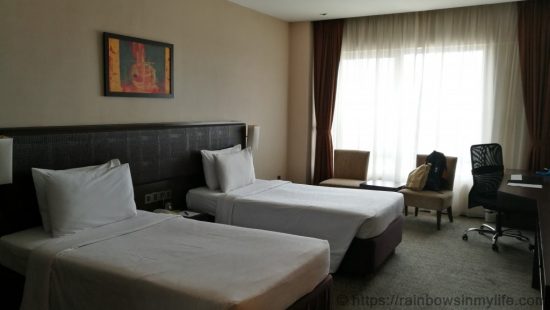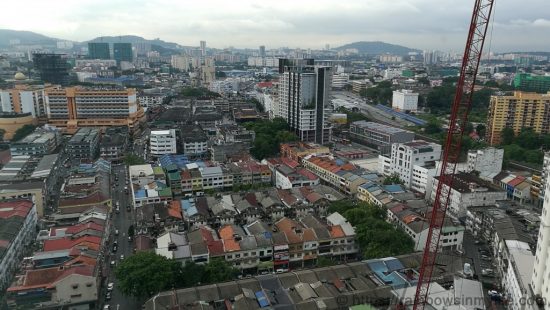 After chilling in our room for a while, we then walked over to Berjaya Times Square. My brother told us beforehand that we can actually take a shortcut by walking through an alley from our hotel to Berjaya Times Square and upon crossing the road, we immediately saw and understood what he meant. After crossing this short alley, we would reach Berjaya Times Square hotel and our destination was just behind it. We walked around the huge complex and soon went to search for food to satisfy me. Haha.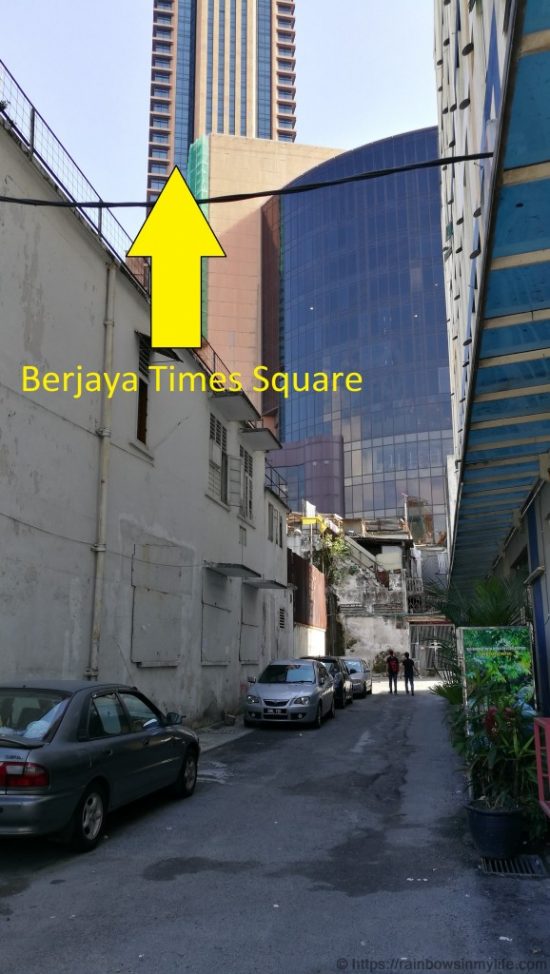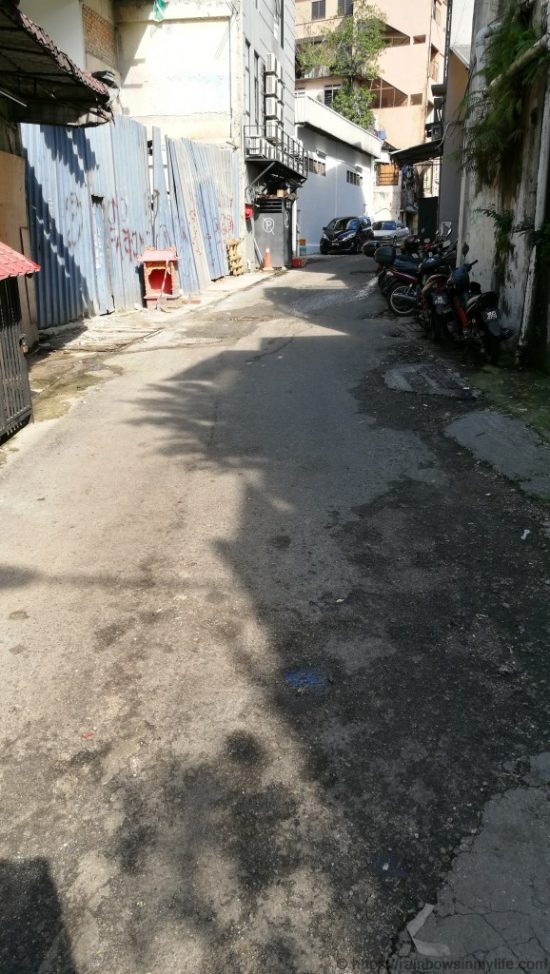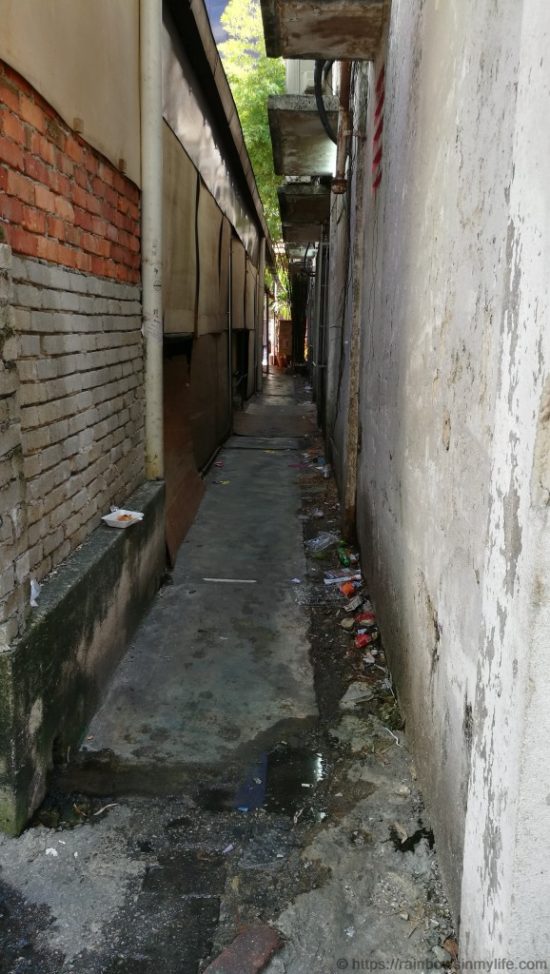 First up: Presenting Madame Waffle's waffles with dark chocolate ice cream drizzled with chocolate and hazelnut sauce and topped with Oreo cookies! Madame Waffle pride themselves on sourcing quality ingredients from Japan especially for their matcha products. However, as Sunshine does not like matcha and anything that is not sweet, we gave its matcha products a miss. At a price of RM14, this was not exactly the type of cheap food I was expecting to see in Malaysia. However, I cannot dispute the fact that I would most probably never be able to find this at similar pricing, with similar quality, in Singapore. The waffles were crisp, the chocolate ice cream was rich yet not cloying and I liked the extra sauce to go with the whole item. Sunshine likes their waffles too and said that he thought it was better than Gelare's. We finished it much sooner than expected. Haha.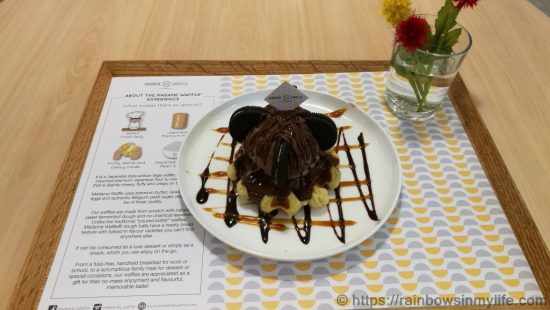 We then walked past this Hong Kong egglet shop. I have seen shops selling this in Singapore but I never had the urge to try them before. I thought they would just taste like 鸡蛋糕 and hence, was never interested. However, when we passed by the shop, the whiff of smell coming from the shop was very enticing. Instead of being deterred by the small crowd waiting for their orders in front of the shop, this further strengthened the fact that I had to try this out for myself! Sunshine was also game to try it. We bought the safer option of chocolate egglet with chocolate sauce and I was hooked to it! Selling at RM5.90 only, this crispy and savoury snack was just so addictive. Sunshine and I just ate piece by piece non-stop until we had none left. In fact, we were so engrossed in eating that we only realised that each of the circular shape had cute little cartoon prints on them! Although these prints do not really serve any purpose in terms of making the egglet tastier than they already were, I think this small gesture of having prints on the egglet just brightens up and delights customers. At least they did give Sunshine and myself a pleasant surprise!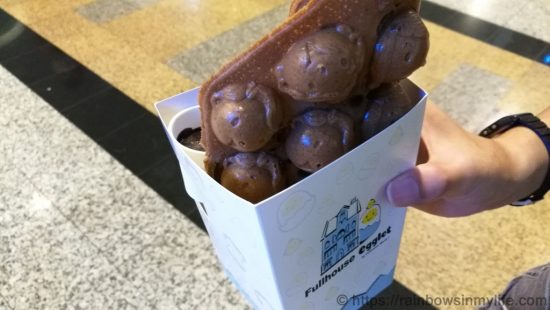 We went window shopping while having the egglet and once we were done with it, I went into a cosmetic jewellery shop to look for necklaces for work. However, I was distracted almost immediately by a particular necklace. I usually do not like pearl accessories as I think pearl is for old people and it gives me a very yucky 贵妇 impression. The one that caught my attention had pearl in it but I thought it looked pretty and very dainty! There are many variations of this design too and though I was initially attracted to the one with heart-shaped "diamond" in "rose gold", I eventually chose the kite-shaped "diamond" in silver after comparison. The one Sunshine and I chose was prettier and looked better on me. Hehe. Sunshine paid only RM25 for it! This was a much cheaper alternative as compared to the one he bought for me just recently (>$200SGD *ouch*). I was and still am, a very happy and satisfied girl whenever I think of that pearl necklace! I love it! <3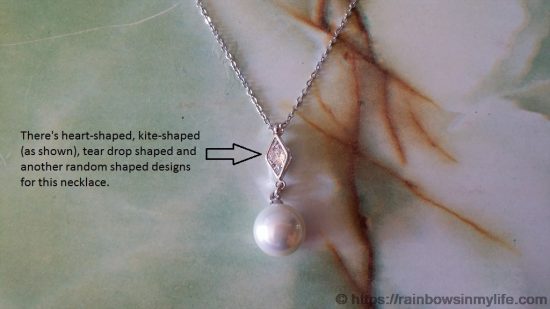 Soon, night came and we went looking for our dinner. We wanted to have our dinner early so that we can return back to our hotel room to chill. Initially I researched about the dining options nearer our area and decided on walking to Jalan Alor, a place for street food. However, Sunshine decided against it the last minute. He felt that KL is not a very safe place for tourists to wander around at night. We did not have any mobile data nor maps so it would be quite dangerous. Additionally, his impression was that it would be similar to our Fengshan Blk 85 market. Hence, he felt that we should dine in Times Square for our own convenience and safety. After deciding for a very long time, we settled for Nando's Chicken. As I preferred buying snacks to munch on later in our room, we ordered a half chicken with soup to share. RM36?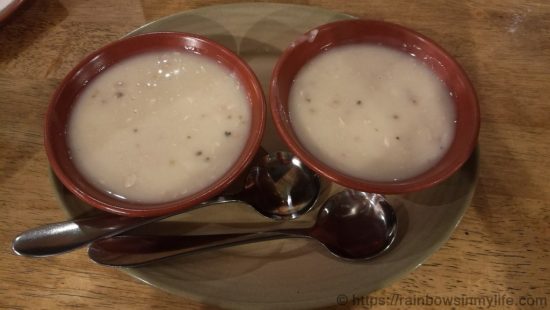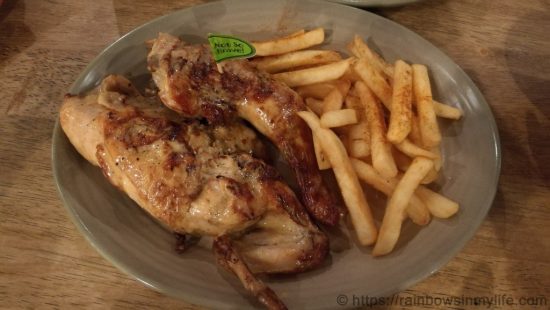 This decision proved to be a wise choice as after the meal, we were both not hungry yet we still had some space for other food! Yay to more eating! Haha. I am such a gluttony! We bought some sushi (around RM2+ per piece) to share and I bought baked cheese tart! I was very excited when I saw an advertisement for "Hokkaido Baked Cheese Tart" and I almost went crazy trying to search for the bakery and pulling a half-hearted Sunshine who was trying to calm me down by assuring me that we would definitely find it. Haha. So when I saw these words "Baked Cheese Tart", I bought it immediately. This was despite me seeing that the icon in the shop was different from the one shown in the advertisement. I was thinking "heck it! This one looks delicious too!" However, I later really REGISTERED that it was not the Hokkaido BAKE cheese tart that made Singaporeans queue for hours in Orchard. It was Shinjuku Baked Cheese Tart as shown on its receipt. Haha. Almost immediately after we bought this, I saw the shop that I was looking for! Despite already having sushi and a baked cheese tart already in my hand, I still managed to persuade Sunshine that this was a must-have! The googy cheese which oozed out when I took a bite in the tart! Heavenly~ I think Sunshine really 拿我没办法 in terms of me and my food cravings. Haha. XD Another plus point? Both the cheese tarts costed only RM5.90 each! Compared to BAKE here, I would take any of these tarts anytime as the taste is comparable! This was what I was looking for! Much cheaper alternatives in Malaysia as compared to in Singapore!!! Before returning to the hotel with our supper, Sunshine bought apple cider to go with it later as well. =D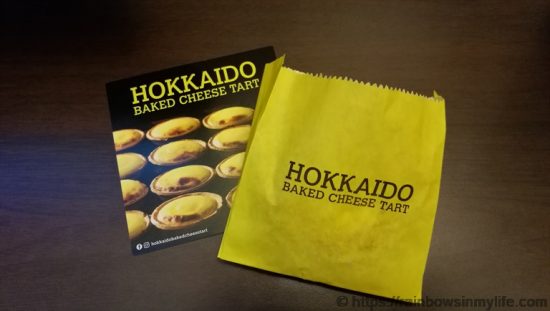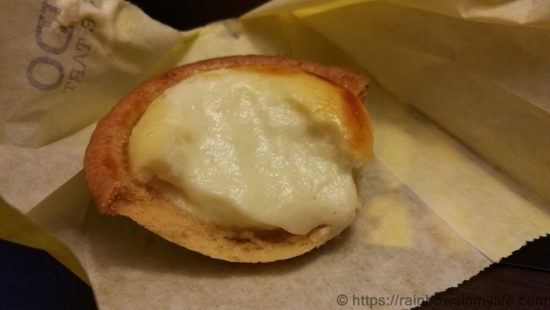 Back in our hotel, after showering and digesting our dinner, we savoured our snacks. I think the Shinjuku cheese tart was more salty than the Hokkaido one, which was more cheesy. Both are equally satisfying though. Yummy! We finally concluded the long, tiring day after semi-digesting our supper. Haha.