This is a continuation of my trip diary: 3D2N KL Getaway Day 1 and 3D2N KL Getaway Day 2.
On the last day of our trip, Sunshine and I woke up later than the day before as we had no plans for today except to take everything slow and enjoy the last day of our trip here. We woke up at 8+am, way after our alarm clock had rang, and made our way down to their restaurant for our breakfast. Unlike the previous day where we could choose where we wanted to sit, the restaurant was packed this morning. We were assigned seats in the al fresco area, near the door. I would have preferred to be sitting in the restaurant though. Although the number of selection of food was the same, I felt that there were more choices the previous day as compared to today. Perhaps this was because some of the food were the same as yesterday. Nevertheless, Sunshine and I selected our food and had our breakfast near the pool =)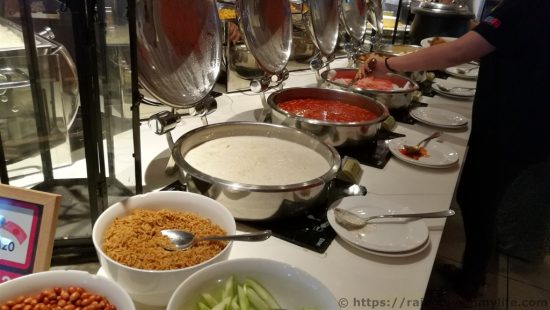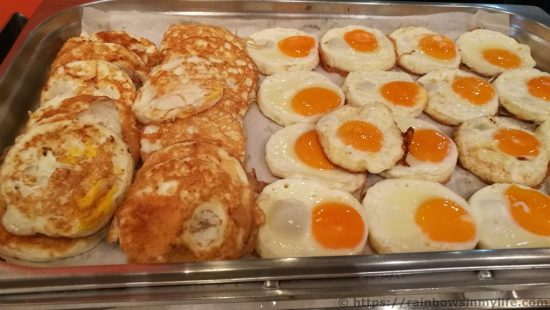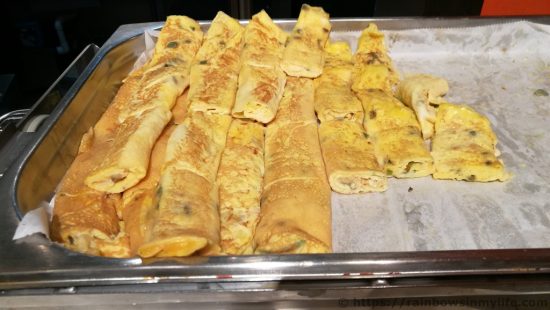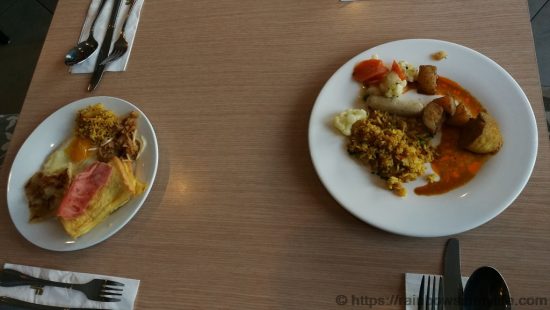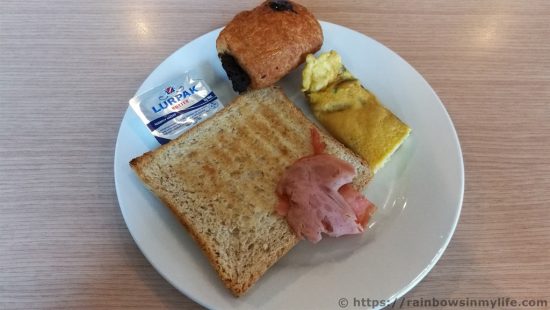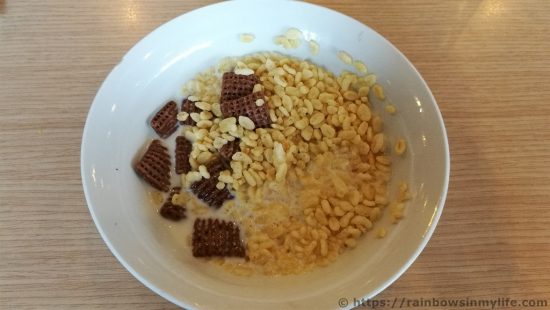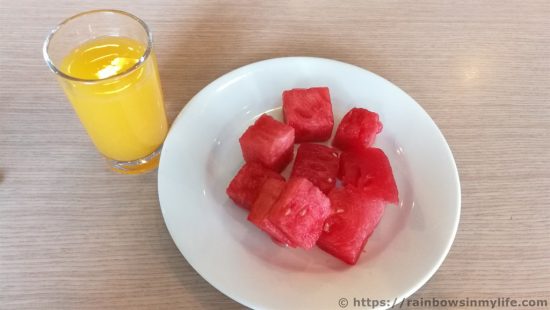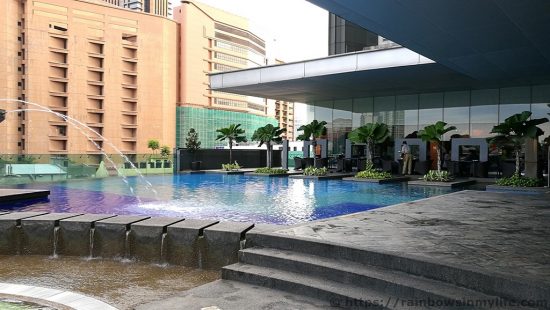 After breakfast, we made our way back to our room to slack again as per Sunshine's wishes. We were contemplating if we should rush to buy some last minute items at Times Square first, come back to pack our stuffs and then check-out or if we should check-out first, leave our bags at the reception then go Times Square. We decided on the latter as we were thinking that we might as well have our lunch later at Times Square instead of making our way back there again if we were to go with the first option. Moreover, the shops might not be opened so early in the morning. Hence, we watched TV first then packed our stuffs before checking out at around 11am. After depositing our bags at the reception, we made our way to Times Square for the last time this trip.
For me, the purpose of this last trip to Times Square was:
buy a necklace I saw on our first day (),
eat the Hong Kong egglet again (),
buy a box of Hokkaido Baked Cheese Tarts home () and
buy ten packets of Twiggies bread home ().
I wanted to buy a necklace I saw on our first day here. I was undecided if I should buy it that day but now I wanted it. However, as I thought we had a lot of time since our bus would only come at 2pm, I was still taking my own sweet time instead of rushing to buy it the first thing we were there. Eventually, I could not find that particular necklace in the shop I thought I saw it in! OMG! By that time, it was too late to comb the shops one by one to find it. Oh well. At least I learnt my lesson. I also wanted to buy another chocolate egglet (both Sunshine and I prefer it to the original flavour) but we did not have time to do so as we spent too much time window shopping! Sian. =((( Sunshine had his Pontian Wanton Mee and we made our way back after I bought a box of Hokkaido Baked Cheese Tart and ten packets of Twiggies. Turns out, we were still quite early for our bus ride home. We could have had the egglet!!! ='((( Oh well. Happy times soon came to an end when the bus ferrying us came and we made the journey home. We reached Tampines at around 7+pm and after dinner together, Sunshine and I made our way home separately.
Home Sweet Home! Till next time! <3