This is a continuation of my trip diary: 3D2N KL Getaway Day 1.
On day 2 of our KL trip, Sunshine and I woke up at around 7am for buffet breakfast which was included in our hotel reservation. I think it costed RM25/pax/day if it is not included. I feel that the buffet spread was quite extensive, just like what one would expect to see in other hotels.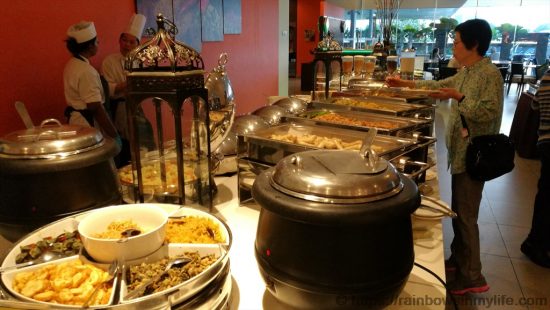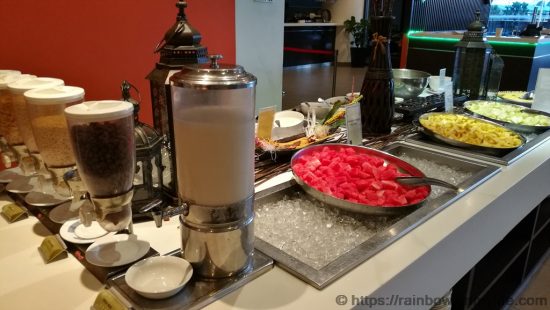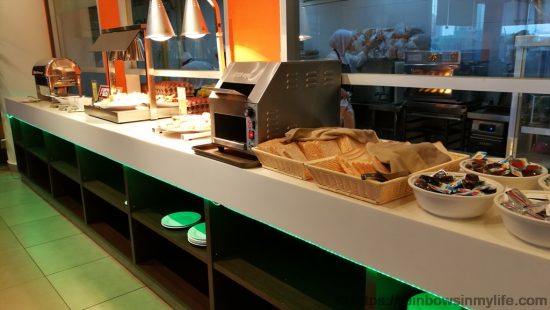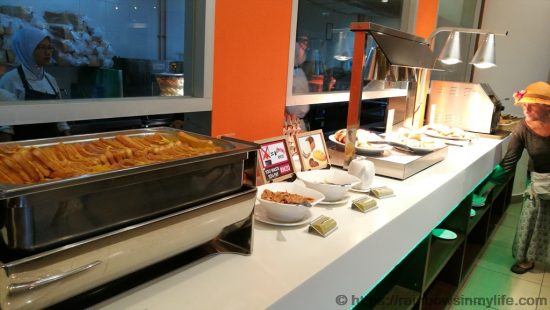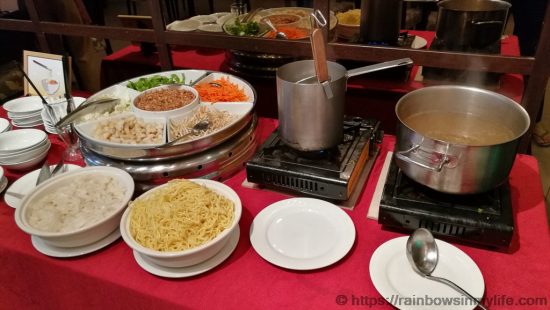 Sunshine and I went back to our hotel room after breakfast. He wanted to rest/nua for a while =.= and hence, we left only at 10am. I do not like this slack attitude of his but since the place that we were heading to did not open that early in the morning, I just let him be. At 10am, we walked to Imbi Station to go to KLCC Station. Our destination was Kuala Lumpur Convention Centre/Petronas Twin Tower. Initially, we thought of going by the shortest route from Imbi to Bukit Nanas then change to Dang Wang before stopping at KLCC. However, when we reached Bukit Nanas, we learnt from the station master that we have to exit the station, walk to Dang Wang Station then buy another ticket to KLCC. If not, since we had already bought tickets to KLCC, we had to change trains at Hang Tuah and again at Masjid Jamek Stations before exiting at KLCC Station. Oops. We chose the latter option since 1) we had time, 2) we were unsure about the walk to Dang Wang Station and 3) we did not want to waste money to buy another ticket. Lol.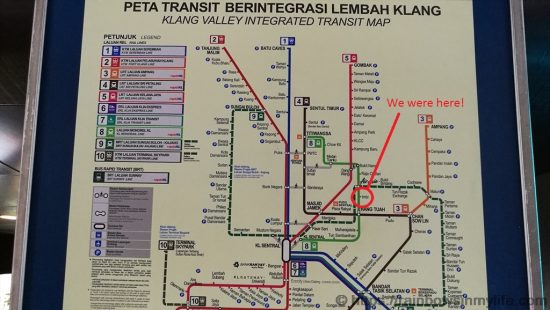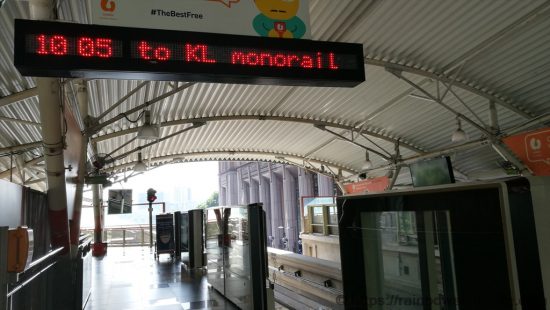 I thought KLCC would be connected with the KLCC Station but after exiting, we realised that we were in Ave K, another shopping mall. We had to walk quite a short distance before reaching KLCC. After window shopping around (most were branded shops which carried items costing Sunshine and myself an arm and leg) and a tea break consisting of a Marks & Spencer cookie and Gong Cha, we set out to look for the Petronas Twin Tower.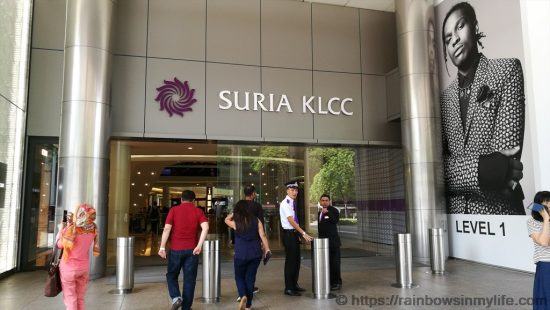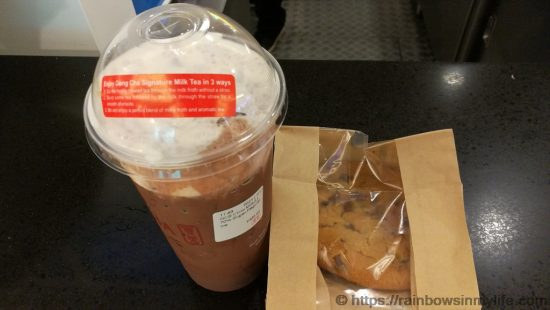 According to my brother, he could not find the entrance to go up the Twin Towers when he was here. He also tried asking many people but they too were unsure of where the entrance was. When we were about to give up finding for the entrance to the attraction, we saw a sign pointing us down the escalator. The entrance to the world's tallest twin towers is located at the basement level? o.O After heading down to the basement level as indicated, we found the entrance! However, the price of going up the attraction turned us off. Haha. Both Sunshine and myself are a little stingy/cheapo XD We both felt that it would not economical to pay around $90 SGD go up the attraction for a few minutes. Hence, we took photos of a beautifully sculptured miniature Petronas Twin Tower there and Sunshine bought a keychain for his sister in the souvenir shop.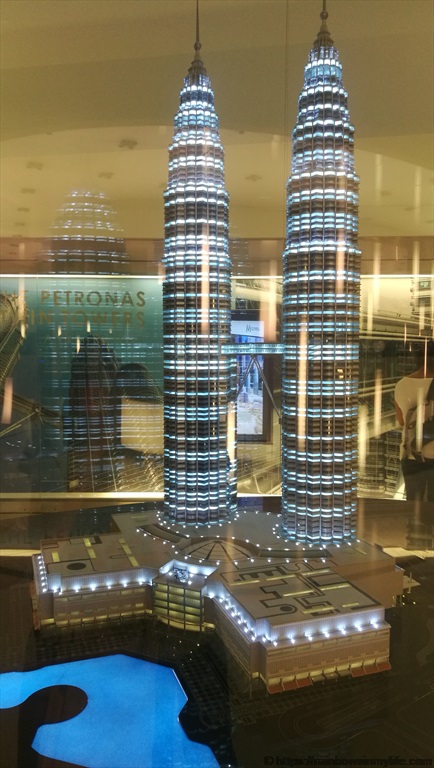 We then headed back to Ave K for lunch. Sunshine was feeling a little bit under the weather and the heat while walking to and fro Ave K and KLCC made it worse. Hence, he was quite sian and tired. Additionally, the food in Ave K did not interest him much and we were just about to settle for anything to fill our stomachs when something caught my eye: A ramen shop! Sunshine loves ramen to the extent that it is his comfort food in times like this. He immediately cheered up and smiled sheepishly when I showed him what I found. Lunch was settled! The sparkle on his face was a dead giveaway despite him trying to play it down. So cute. Haha. Sunshine enjoyed his ramen but we both felt that mine was a tad too salty. Eee… Haha. Though the ramen shop has branches in Malaysia only (and in locations that we would never come in the next few years), Sunshine still took their name card for reasons unknown to me when we were leaving. Weird.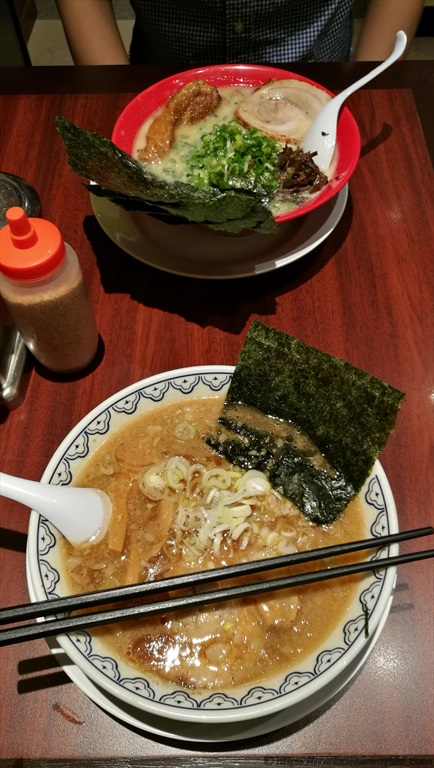 After this soul rejuvenating meal for Sunshine (I was happy just to see him more cheerful. A happier Sunshine also meant that it would be easier to persuade him to follow my plans. Muhahaha!), I convinced him to go to Jalan Petaling (or Petaling Street AKA Chinatown). Internet sources said that this is the place to go to for imitation products, cheap clothing, souvenirs etc. I would liken it to our Bugis Street here. Another reason why I wanted to go there was because I wanted to relieve some of my childhood memories here. My father used to alternate between working in Singapore and KL every three to four months when I was younger and my mum would bring my three other siblings and myself to KL alone to look for my father whenever both of them could afford to do so. (My mum is a 女强人). Back then, we would either take a coach into KL or take train and change to public transport once in Malaysia. My Pa would then bring us for frog porridge or KFC for dinner in this Chee Cheong Gai, another name for Petaling Street. After that, we would stroll along the streets as he showed us the numerous pirated CDs, imitation pens, all kinds of souvenirs being sold along the street. Then for most of the times, he would bring us back to his office to rest for the night before driving us up to Genting the next morning. I like to visit my Papa in KL and experience for myself what he was going through all alone in the lonely nights when he was trying to make more money for the family. Home in KL to him was a make-shift room in the factory with only a small cable TV and a mattress to accompany him at night. (Of course, my mum did not have it easy in Singapore as well. She had to juggle work, household chores and ensure that all her four kids were well brought up). Oh well. I digressed. I was hoping to see the iconic two leveled KFC at the entrance of Petaling Street this time round as I take a walk down memory lane. However, I did not manage to see what I was hoping to find. Did my young memory fail me? Was the building I remembered not in Petaling Street at all? =(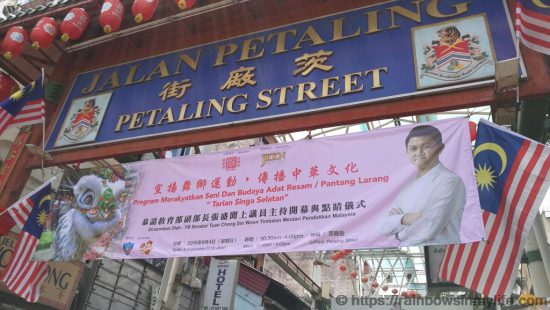 Sunshine and I took the LRT to Pasar Seni and Petaling Street is just a short walk away. In fact, we could see both Petaling Street and Berjaya Times Square from the station itself. (During my research, I thought Petaling Street is the same as Petaling Jaya. It was only when I asked the LRT staff which direction to walk towards Petaling Jaya that he told me that they are totally different areas! Oops! I even researched where to head for dinner at Petaling Jaya =( Oh well. We walked down the main street in Petaling Street itself but had nothing that we wanted to buy. Sunshine did come across shorts and swiftly decided to buy it. He did not even try to bargain about the price! =.=" I tried my best but as I am quite soft-spoken and paiseh to bargain as well, we only managed to get a small discount. Haha. It's better than nothing right? The scorching sun made Sunshine sian again and as I was a little disappointed with not seeing what I had been hoping to see, we both decided to head back to Times Square for some air-conditioning. Lol. However, since Times Square appeared near to where we were, I suggested walking back instead. Surprisingly, the half-dying (more like melting) Sunshine agreed! I was banking on him to reject the idea. Lol. However, since he agreed, we began our walk back to Times Square, a move we both regretted in that kind of weather and humidity. XD My mind went into overdrive when we passed by a construction site with a huge group of construction workers: "what if they suddenly decide to attack us?! Sunshine and I would definitely not be able to defend ourselves against the large crowd!" etc etc. After a 20+minute torturing walk (with my heavy bag), we reached Hang Tuah Station. Sunshine made the decision to take the monorail for one stop back to Imbi. I was already set on going for a full body massage and was hence too lazy to persist with the walking as well. Haha. Lazy us. =p
The first thing I did when we reached Times Square was to go to Thai Odyssey in B1. If there was a slot for full body massage there and then, then I would have it on the spot. If there was no available slot at the moment of enquiry, then I would book the next available appointment. Sunshine was so sian that he flatly rejected any form of massage. I knew he was not feeling happy; I would even say that he was irritated, irritated with the weather, me making him go Petaling Street, walking under the scorching heat back with my umbrella accidentally poking him a few times, irritated that he was perspiring like mad etc. However, I chose to ignore that. He can refuse and we can meet after our massage. I was not going to be bothered and give up my massage to try and pacify him because I know that would not work. Hence, I made a booking for the next available slot for full body massage 1.5hrs later. *happy*
Sunshine wanted to walk around the mall to pass time while I rationalised that it would be better for the both of us to go back to our room to rest, albeit for a short while only. This was because firstly, we were both tired and unless we spend money to dine at some place, we would not have seats to rest our tired feet. Walking for 1.5hrs would just make us more tired and Sunshine, more sian. Secondly, I want to put my heavy bag down! There was no need for me to carry so many things in my bag if we were in Times Square. In the end, I won. We went back, showered and even had time to relax in our room before we head out again. By then, Sunshine was totally refreshed and perked! I would liken Sunshine to be like a tropical flower: when the weather is hot (and his threshold for heat is quite low, like a tropical plant), he would perspire and wilt. There would be totally no life in him, just like a wilted flower. At this point in time, all he needs is a cooler climate and plenty of rest. If these conditions are met, he would be revived and stand tall and strong like the pretty flower he is. =) Sunshine said the shower was the one who did the miracle this time and he was agreeable to a massage now! Yay! (If only I had thought more deeply at the point of booking my own appointment then I would have guessed that this would happen and book an appointment for us both). =/ We could only hope that there was one more slot for him. Unfortunately, they did not have an extra slot. At that time, I should have asked for the next available slots for two people but this did not cross my mind. Hence, I went for the massage alone while Sunshine window shopped during that hour.
The masseur first helped me wash my feet, instructed me to change into their clothing, provided me tea before proceeding with the massage. During this process, I became worried: what if this is a unscrupulous shop where they drug their tea or kidnap you halfway while you were blindfolded?! I had no means of communication with me as I handed over my phone to Sunshine and Sunshine could be anywhere in this 10+ storey shopping complex while they smuggle me out of the mall in the basement! I tried not to let my mind go into overdrive and relax. Soon, the great skills of the masseur took my mind of my worrying as I enjoyed the skillful massage. She started with the lower part of my body before moving up to my upper body. Before she started on my shoulders, I told her my aching shoulders had been giving me problems since long long time ago and requested that she focused more on them. She understood and gave all her strength in helping me massage. However, it was only through my mixture of "ahhh"s and bitter laughter that she realised how much my shoulders really ache. She then took some balm and really "kneaded" my shoulders. Omg! It was so satisfying painful! She said I should have asked for an upper body massage instead of a full body since my problem was in my shoulders. Oh well. Nevertheless, when the hour-long session was over, I felt so much better! I was very grateful that she really gave her all in massaging my shoulders that I gave her a very small token of appreciation. XD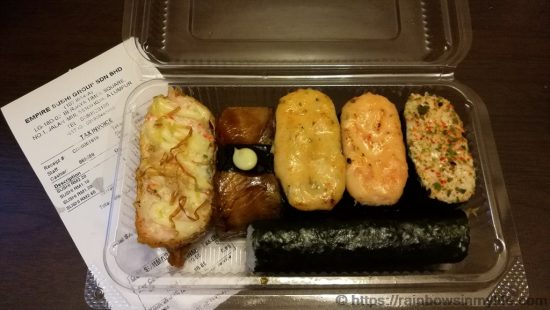 We bought the Hong Kong egglet (original) and window shopped for a while before sourcing for our dinner again. Oops! Sunshine wanted Pon Tian Wanton Mee but I wanted Papa John's so in the end, we went to Papa John's. Haha. Again, we ordered only a personal pan with soup and drumlets to share. Service was slow and not very good here. We then bought sushi and cheese tart again for supper later! However, back in the hotel later, Sunshine complained of indigestion. That is because for the past two days, we had been eating five to six meals per day: breakfast, tea time at 10+am, lunch, tea break at 4+pm, dinner then supper again at 10+pm! Omg! I did not realise it myself until he mentioned it. Oops! No wonder I was feeling bloated as well. Haha! We finished supper while watching a Cantonese movie shown on television. I tried to translate whatever that was shown and I think I could make the gist out of the movie initially by translating two to three lines for every spoken ten lines. Haha. It was hilarious. As the pace of the movie picked up, I lost it. Thus, we gave up and went to bed. Good night!