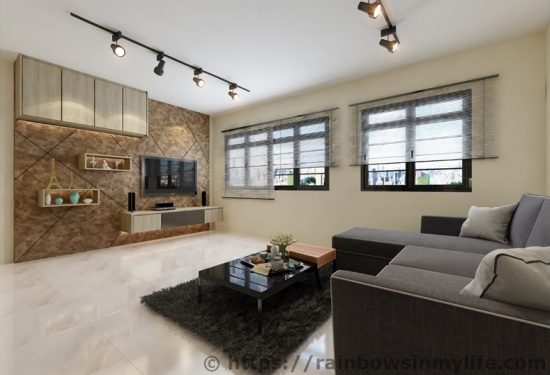 After waiting anxiously for about two to three weeks, we finally received our first 3D diagrams of our future home based on the colours and materials we chose at our last appointment. Yay! I absolutely love how the kitchen looks with its earthly brown hues and our yellow feature wall on our dining room wall!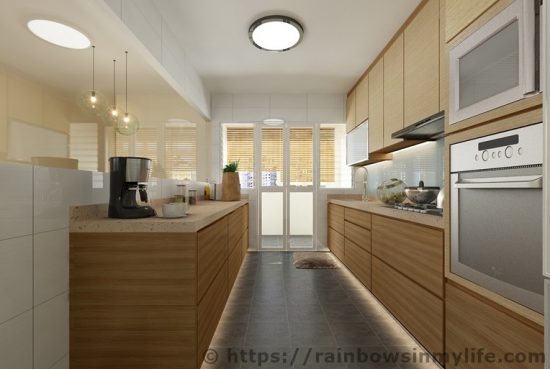 However, we requested for some other changes to our plans and we had to wait for the next set of drawings to be done.
With the 3D drawings out, we also started our shopping spree! Haha. Omg! We, especially Sunshine, had been spending at least $2,000 per month effortlessly in order to receive 5% cash rebates from his UOB ONE card (he applied since Oct last year after we settled on our wedding date and starting all the planning for our wedding and housing while I only applied recently in May 2017) =.=" More than half of our monthly salary is just gone every month.