After setting aside a basic budget, we proceeded to the next important step in planning of our wedding: choosing an auspicious wedding date! Sunshine and his father did not believe in this but both my parents and myself wanted and hence, Sunshine had no choice but to give in to us. Haha. We engaged a fengshui master to calculate a wedding date suitable for us. Long Tian Xiang 师傅, we choose you! XD
My friend was the one who recommended this fengshui master, Long 师傅 to us and after reading about people's experiences with him online, I decided to engage his services too! Some people mentioned that he was quite rude which put them off and pushed them towards another fengshui master while those who eventually engaged him mentioned that he was very fatherly when they met up with him. As I really hoped that he could be the one calculating our date for us, I became afraid to offend him and was cautious when I called and messaged him. Luckily, he was not that rude towards me during our SMS exchanges (I feel that he used a lot of ???, !!! and ?!?! quite inappropriately but I shall give him the benefit of doubt that his command of written/typed language is not that fantastic for him to use it properly). XD Otherwise, I think he was quite professional (can tell that his messages are from a template). He requested me to send him Sunshine's and my own Chinese names, our birth dates and times and our parents' birth years and gave me an estimate of when he would be ready to meet us. Based on the accounts I read online, Mr Long would provide three years worth of wedding dates suitable for us based on the information we gave him, dates for guo da li 过大礼 and an chuang 安床 and some basic marriage advice. Haha. Within five days of our first contact, he messaged to inform me that he is done with our calculations and we set a date (25/9) to meet him at his home where his office is. So fast! Yay! Hehe. I have been waiting to plan my wedding for many many months now and I cannot wait to start settling some things! Haha.
~till 25/9/16! *can't wait!*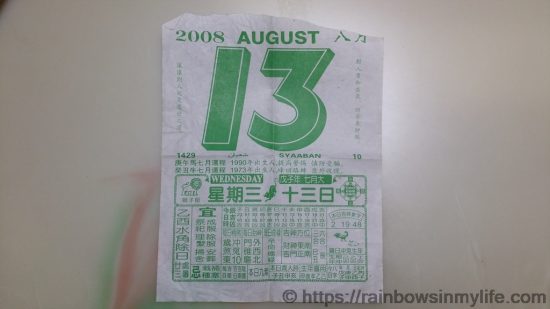 Read Wedding Planning Chapter 1 – Budgeting here.
Read Wedding Planning Chapter 2 – Choosing Our Wedding Date Part 2 here.