I have always thought that my chapter 3 would be confirming of banquet venue since to me, it is the most pressing factor which would really affect my wedding date (I will explain more about banquet venue hunting in my next next chapter). Hence, I was really stunned when I signed my bridal studio package just after 1 hr+ of "research" or brain washing!
Sunshine and I attended the recently concluded Blissful Outdoor Wedding Show (BOWS) on Oct 7-9. My aim that day was to sign our banquet venue (I had a place in mind for months already) and research more about bridal studios (BS). I had read about some of the BS merchants online at the BOWS website before going down. I had wanted to go to a few of the BS, sit down, hear about their packages, make an appointment to view their gowns FIRST before signing for any package at their next wedding shows. This is because unlike banquet venues which list all their available packages online, none of the BS list down their available services and the different packages or showcase all their gowns at all! I had totally no idea what to expect, at what pricing at all.
When we first entered the BOWS event, one of WhiteLink's staff immediately approached and implored us to give him a chance. I thought "Okay lo. I will give you a chance since WhiteLink was one of the BS at BOWS which caught my eye". Hence, I agreed and Sunshine and I were led to one of the seats with a sales consultant who was free at that time. "Oh. I agreed to give you a chance, big guy. I did not say I would give that auntie a chance. Humph! Cheat my feelings". Anyway, Sunshine and I sat down and the sales consultant, Z, began to ask us whether we have any idea of what we wanted in mind, whether we wanted local or overseas pre-wedding photoshoot. After a quick glance at Sunshine, we told Z that we do not want to have any pre-wedding shoot at all, local or overseas. Sunshine feels that the photos taken on the wedding day would be sufficient while my mum convinced me that there is no point for that as the albums would just be stashed away, collecting dust in the cupboards soon after our wedding. She tried to explain that just a little bit of pre-wedding shoots is necessary, just for memories' sake and that one of her couples actually came back for pre-wedding shoot AFTER their wedding as the wife complained and regretted that it was not done and wanted to take them now. Lol. Sunshine was um-chio-ing while I do not rule out the possibility that I might have the same reaction some day down the road too. Haha. Oops. Anyway, we gave Z a non-committed smile. Respecting our decision, she then proceeded to show us WhiteLink's collection of gowns and some of their customers' photo albums. I was quite impressed when Z told me that all the photos in the indoor shoot were taken at their headquarters in Eunos! Wow! There are quite a number of different settings/backdrops! The quality of the photo albums are also quite standard for pre-wedding shoots, similar to those one would see at the wedding banquet reception. Pretty! However, I did not remember any of the gowns catching my eye. This did not bother me then because I believe that there would be more gowns available at their shop and more importantly, I was just there to see how their packages were like. My main aim was to note what was in their packages, the exclusions and their pricing and the pricing of their packages. Hence, I was not really interested in looking at the gowns shown and was wishing that she could proceed to tell me about their packages. There were other BS booths I wanted to go to!
When Z had finished showing us her photos, we quickly asked to look at their packages. She asked us for our budget and what we were looking at. However, having not done any research at all, we told her we were unable to tell her anything and we plucked off a figure from nowhere as our budget: $4k. Z then checked with us again whether we were okay to just having an indoor pre-wedding photoshoot. She explained that just some indoor shots would be sufficient as a keepsake and that we do not have to take outdoor wedding shoot as it would be 1) more expensive (we need to pay for transport and entrance fees if any) and 2) more uncomfortable and troublesome as we would need to find a place with toilet, easy access etc. I was open to the idea and I guessed Sunshine was, too. With that, Z began writing down some basic items we would need for our indoor pre-wedding photoshoot and the actual wedding day. Some of the items include wedding gown, evening gown, tea dress, suits for the groom, make-up and hair-do. After coming up with this package, she quoted us a price for it. I then asked if that was the best she could give since this was after all a wedding show, where there are more perks to be expected as compared to usual, right? Haha. She then said she would throw in a photo frame for hanging at the head of the bed (床头照)or a 3-in-1 photo frame and a table top photo frame, which we all rejected. Sunshine does not want to put any photos and other decorative items in our future home as he said that they would just accumulate dust and make cleaning more tedious. My parents do not hang their photo frame of their wedding at home too and my mum also said there was no point paying for this. Hence, we rejected them all and I tried to negotiate for other items. Z, who originally gave us 28 edited photos for our indoor shoot, then said she would gave us 30 instead. She also insisted that we take at least the table top photo frame. Erm… okay! I got what I wanted and thanked Z, promising to return back after we considered her proposal. I was honestly quite satisfied with what she was offering us but without anything to compare with, I felt quite lost and I wanted to go to other BS to take a look at what they have to offer.
Oh no! This is the start of a (mild) nightmare. She began hard-selling her package and kept asking why we did not want to sign with her, that her company is already providing a very comprehensive package, that although the prices at other BS may be cheaper than them, their reputation may not be as good as WhiteLink's etc. She even got her colleague who was even more pushy, to try and convince us. Omg =.= I looked at Sunshine and with clenched teeth, asked him to get us out of this situation! Sunshine is a pro at rejecting salesperson as he would just firmly say no and walk away when he was approached, without a care. Lol. However, at that point in time, I was the only one telling the sales coordinators that I have not been to any other BS and that I would want to consider their package first before committing! I think I spent 15 minutes trying to get out of that sticky situation and Sunshine was just sitting quietly beside me! =.= I was quite panicky and I felt alone, against two coordinators. Sunshine then what's app-ed me to tell me that he thought the package was quite reasonable! OMG! *faints* I was really all alone then! With that, I gave up. I asked for more photos since they were not letting me go other BS. Z said she checked with her boss and could only give us two more photos. Feeling mentally exhausted and not wanting to argue anymore, I agreed to sign the bridal package. Z said that couples who signed with them on that day during BOWS would be entitled to either a pair of wedding bears or a tea set for use during wedding ceremony. Well, if you can guess, the practical me chose the tea set! Yay! I could save on buying a tea set for my dowry! *happy* While preparing our invoice, Z asked me why I changed my mind and decided to sign with them. I told her that it was definitely not because of her colleague who was very pushy. I agreed because 1) Sunshine was agreeable, 2) *WhiteLink was already one of my considerations and I felt that their package was reasonable and lastly, 3) because I felt that Z was quite sincere in serving us. Granted that she was pushing for sales and was ultimately working for money but who does not work for money? If it was her colleague who was serving us, I would definitely not sign the package as I felt that she was very pushy instead of recommending the best for us.
With the invoice signed, we paid and left as exhausted yet slightly happy customers. I was happy to sign with them, just that I felt that I was not doing justice to myself and our wallets by signing with a BS without any prior research nor any other comparisons at all! Oh well! Sunshine and I finally left the first booth we went to after we stepped into BOWS more than an hour later. Lol.
After reaching home, Sunshine went to google WhiteLink's reviews and showed me the results. OMG! I realised that I was not getting much of a deal! To think we signed during a wedding show and they knew that we signed it without comparing with other BS! They said they offered us more perks trying to get us not to go other BS eh! In the end, the items which were included in our package were even worse off than other people's. =.= Stupid sia. Thinking back, I should have gotten Sunshine to google about their bridal package while I fended them. =( Then I would have realised that what they were offering were not much as compared to their usual packages and would have asked for more! Sunshine said I was only seeing what I wanted to see because the ones posted by others did not include the designer range that I got (only part of the designer range was included in my package and I do not even know which parts =.=) Either that, or if they had added the designer range, their packages were more slightly expensive than what I paid for. Haha. Still! It was a bridal show mah! I was sure they could have offered more. I was quite pissed with myself for not trying to get even more photos than the one offered. I was very sure they could give more, just that they did not want to. Oh well. We had already signed the package and paid a deposit of $1500 out of the $3888.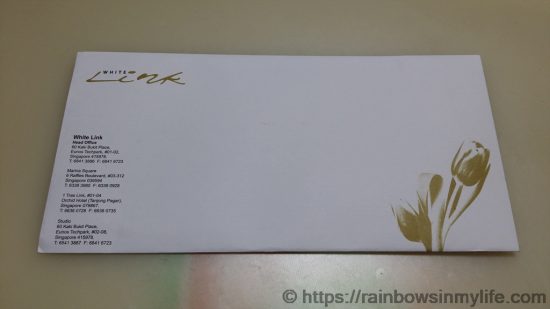 Additionally, I was also feeling very absurd when I realised the following:
What others who posted online had:
1) either a big photo frame or a 3-in-1 photo frame,
2) a 4R photo album AND
3) a table top photo frame with
4) 30 pcs of edited photos.
What Z offered us:
1) either a big photo frame or a 3-in-1 photo frame with
2) 28 pcs of edited photos.
We rejected both photo frames and so she gave us:
1) a 4R photo album and
2) a table top photo frame with
3) 30 pcs of photos. (She gave us three more to bribe us not to go other BS)
What the hell? I felt so cheated. However, since we had already paid the deposit, I know that there was no way we could get a refund or a better deal. I also know that there was no way she could give us more photos as she mostly likely would say her boss forbids it. The more I thought about it though, the more I felt that she did not give us a fair deal. Thus, I called her and asked for the big photo frame. She was not very willing to give it to me but she agreed when I told her what I found online. Omg… =.= I hope this is the end of my negative experience with WhiteLink.
To give Z her due credit though, I really felt she was sincere and thinking from our perspective. She was also responsive to my questions after the sale and added the big photo frame in her invoice as promised. I would still recommend her, just that one needs to know her stuffs first before going to her, or may I say, any BS. In my opinion, Z was already very mild. I have met worse salespersons trying to push their products.
*I was considering WhiteLink as one of my choice because of its reputation. With 20 years of service in the industry, I am more assured that it would not fold its business anytime soon (not necessarily true of course) as compared to a small time company which might just fold any day before someone's wedding! (Think Sophia Wedding Collection). I also trusted WhiteLink a bit more because they had celebrity as their customers. The fact that Chen Tian Wen and Lin Pei Fen both engaged WhiteLink's bridal services for their own weddings should mean that they have some standards, right? (Not necessarily true as well). Lastly, WhiteLink's headquarters is located in Eunos! I know that Sunshine and I would have to make multiple trips down to WhiteLink for gown selection, indoor photoshoot, selection of photos, collection of photo album/frame, gowns and suits before our actual wedding day etc. Hence, I wanted somewhere which was near where we stayed for convenience's sake. All these factors make WhiteLink a favourable BS for me. Hence, I was already biased towards them in the first place. Any decent salesperson would not have to try very hard to get me to sign with them.
PS. I am… looking forward to gown selection, trial make-up, pre-wedding photoshoot etc etc! Basically, I am sooooo looking forward to my first appointment! =D!
Read Wedding Planning Chapter 2 – Choosing Our Wedding Date Part 2 here.
Read Wedding Planning Chapter 4 – Meet-the-Parents' Session here.